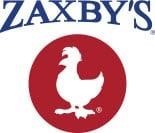 Nutrition facts and Weight Watchers points for Sweet & Spicy Glaze from Zaxby's.
Zaxby's Sweet & Spicy Glaze

Calories


There are 70 calories in Sweet & Spicy Glaze.

Sweet & Spicy Glaze

Nutrition Facts

Serving Size
?

Calories

70
Calories From Fat
5
Amount Per Serving
% Daily Value*

Total Fat

1g
2%
Saturated Fat
0.0g
0%
Trans Fat
?
 

Cholesterol

0mg
0%

Sodium

250mg
10%

Total Carbohydrates

16g
5%
Dietary Fiber
0g
0%
Sugars
14g
 

Protein

0g
0%

Vitamin A

 
?

Vitamin C

 
?

Calcium

 
?

Iron

 
?
*All percent daily value figures are based on a 2,000 calorie diet.
Nutritional information source: Zaxby's
Zaxby's Sweet & Spicy Glaze

Allergens

We are working on getting the allergen information for this item.
Zaxby's Sweet & Spicy Glaze

Ingredients

We are working on getting the ingredients for this item.
What is Zaxby's sweet and spicy sauce like?
A clear winner in the non-heat sweepstakes, sweet & spicy recalls a mild Thai chili sauce, albeit visually resembling thinner spaghetti sauce. The flavor comes from citrus, ginger and red chili peppers, although you'll definitely notice the peppers first.
What is in Zaxby's spicy sauce?
Every war has secret weapons, and the new Spicy Zax sauce is Zaxby's. It combines multiple elements for a balance of pepper and heat—ingredients include flavorful jalapeño and zesty red cayenne. The heat level of the new sauce is in line with Zaxby's Tongue Torch. Spicy Zax means "sauce-rilla" warfare.
How spicy is Zaxby's spicy sauce?
Per Brand Eating, Zaxby's uses a five-flame scale to rank the heat of their sauces, and this new flavor gets two out of five flames for spiciness, making it a safe choice for those with a medium spice tolerance (via Facebook).
What is Zaxbys sauce made of?
What is Zax sauce made of? In this recipe for zax sauce, you'll see it's made of varying amounts of ketchup, mayo, vinegar and Worcestershire with some spices.
Does Zaxby's have a sweet sauce?
Zaxby's offers thirteen different sauces. These are Zax sauce, Spicy Zax sauce, Ranch, Honey Mustard, Marinara, Wimpy, Tongue Torch, Nuclear, Insane, Hot Honey Mustard, Sweet and Spicy, Teriyaki and BBQ. And then there are the servings of extra dressings on the condiment side of the menu too.
What is Zaxby's hot honey mustard made of?
1/2 cup ranch dressing (bottled) 1/4 cup honey. 1/4 cup prepared yellow mustard. 1/2 tsp cayenne pepper.
What is Zaxbys wimpy sauce?
Wimpy: A mouthwatering, mildly hot sauce that just happens to have a set of training wheels. Nuclear: A mouth-detonating mix of atom-splitting heat and serious flavor fallout. Teriyaki: A sweet sauce bursting with the tongue tantalizing flavors of soy, garlic and ginger.
What is Zaxby's new sauce?
bold Buffalo Garlic Blaze flavor
"Our new, bold Buffalo Garlic Blaze flavor profile was inspired by a culinary concept to incorporate aspects of spicy garlic and creamy style buffalo sauce, combining authentic ingredients such as peppers, vinegar and salt from hot sauce with fresh garlic and buttery notes to round out the flavor," says Zaxby's CMO …