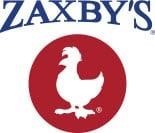 Nutrition facts and Weight Watchers points for Side Salad from Zaxby's.
Zaxby's Side Salad

Calories


There are 15 calories in Side Salad.

Side Salad

Nutrition Facts

Serving Size
?

Calories

15
Calories From Fat
Amount Per Serving
% Daily Value*

Total Fat

0g
0%
Saturated Fat
0.0g
0%
Trans Fat
?
 

Cholesterol

0mg
0%

Sodium

40mg
2%

Total Carbohydrates

4g
1%
Dietary Fiber
1g
4%
Sugars
3g
 

Protein

0g
0%

Vitamin A

 
?

Vitamin C

 
?

Calcium

 
?

Iron

 
?
*All percent daily value figures are based on a 2,000 calorie diet.
Nutritional information source: Zaxby's
Zaxby's Side Salad

Allergens

We are working on getting the allergen information for this item.
Zaxby's Side Salad

Ingredients

We are working on getting the ingredients for this item.
What is on Zaxby's side salad?
Side Salad. A side item on the menu, but an entrée in our hearts. Farewell to this flawless mix of fresh greens, red cabbage and carrots.
How many calories in a Zaxby's side salad?
There are 20 calories in 1 salad (6.5 oz) of Zaxby's Side Salad.
Can you substitute sides at Zaxbys?
Zaxby's on Twitter: "@BrieNurse We definitely allow for that substitution.
Is Zaxby's salad healthy?
Fried Cobb Zalad from Zaxby's
While you might not be under any delusions that a salad with fried chicken, bacon, cheese, fried onions, and Texas toast would be really healthy, it's still a somewhat shocking amount of calories in a salad — and definitely more than you need in one meal.
What is in Zaxby's Cobb Salad?
Mixed greens, red cabbage and carrots topped with Roma tomatoes, cucumbers, bacon, hard-boiled egg, fried onions, cheddar and Jack cheeses with Texas Toast.
What type of salad do Zaxby's have?
Just like the House Zalads, Zaxby's offers two versions of a cobb salad – grilled and cobb. Both have a salad base topped with cucumbers, Roma tomatoes, Cheddar/Jack cheese, fried onions, bacon, a hard-boiled egg, a grilled fillet or chicken fingers, and are served with Texas toast.
What kind of sides does Zaxby's have?
Shareables & Sides
Fried White Cheddar Bites. Batter-fried white cheddar cheese pieces with marinara dipping sauce. …
Crinkle Fries. Crispy, crinkle-cut fries with our signature seasoning salt. …
Coleslaw – Cup. Sweet, creamy and dreamy. …
Basket of Texas Toast. …
Extra Chicken Finger. …
The Nibbler.
Why did Zaxby's stop selling celery?
Mistie Thompson doesn't recommend Zaxby's. Was told they "discontinued" celery for my Buffalo fingers because it slowed down the prep people and they couldn't keep up.