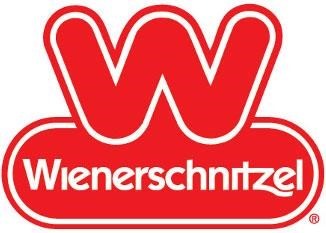 Nutrition facts and Weight Watchers points for Country Breakfast from Wienerschnitzel.
Wienerschnitzel Country Breakfast

Calories


There are 640 calories in Country Breakfast.

Country Breakfast

Nutrition Facts

Serving Size
1 Serving

Calories

640
Calories From Fat
360
Amount Per Serving
% Daily Value*

Total Fat

40g
62%
Saturated Fat
13g
65%
Trans Fat
?
 

Cholesterol

375mg
125%

Sodium

1820mg
76%

Total Carbohydrates

47g
16%
Dietary Fiber
1g
4%
Sugars
4g
 

Protein

24g
48%

Vitamin A

 
7%

Vitamin C

 
0%

Calcium

 
9%

Iron

 
22%
*All percent daily value figures are based on a 2,000 calorie diet.
Nutritional information source: Wienerschnitzel
Wienerschnitzel Country Breakfast

Allergens

We are working on getting the allergen information for this item.
Wienerschnitzel Country Breakfast

Ingredients

We are working on getting the ingredients for this item.
What does Wienerschnitzel mean in German?
Viennese cutlet
Wiener schnitzel means "Viennese cutlet" in German, and it is one of Austria's most traditional and representative dishes. So much so, in fact, that its definition is fiercely protected by Austrian law. It must be made of veal; when made with any other type of meat, it cannot technically be called Wiener schnitzel.
Is Wienerschnitzel West Coast only?
Wienerschnitzel locations are found predominantly in California and Texas, though others are located in Arizona, Colorado, Illinois, Louisiana, New Mexico, Nevada, Utah, and Washington. Outside the 50 states, there is a store located in Guam and one in Panama.
Is Wienerschnitzel beef or pork?
Wiener Schnitzel Means Veal
German schnitzel (or Schweineschnitzel) is traditionally made with pork chops that are also thinly breaded and fried in a tender crisp coating.
Does Wienerschnitzel use real meat?
Wienerschnitzel dogs are made with USDA approved cuts of quality meat and seasoned with a zesty blend of spices to ensure every bite is delicious and juicy.
What country is schnitzel from?
There's no doubt about it: schnitzel is the most famous dish we have on our menu. It's our namesake, after all. But where exactly did this delicious food come from? It's said to hail from Germany, and other sources have stated that its roots may be in Austria.
What cut of meat is schnitzel?
Schnitzel is always made from a boneless cut of meat. For weiner schnitzel, use boneless veal chops. For pork schnitzel, use boneless pork chops. And for a chicken schnitzel (less common), use boneless skinless chicken breasts.
What part of the cow does schnitzel come from?
Schnitzel is a boneless cut, sliced thinly and typically from the thick flank which can be cooked quickly either as a stir fry with plenty of vegetables or crumbed and pan fried.
What part of the pig is schnitzel from?
boneless pork chops
Schnitzel FAQ. What type of pork should you use for pork schnitzel? While pork schnitzel can be made from a variety of cuts, the easiest for home use are centre-cut boneless pork chops. They usually have a thin strip of fat along one side, but no fat marble in the meat.