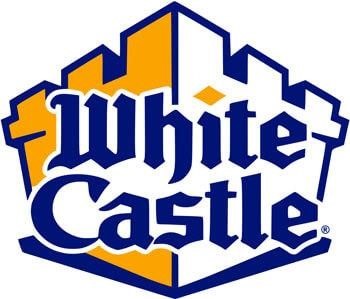 Nutrition facts and Weight Watchers points for Orange Juice from White Castle.
White Castle Orange Juice

Calories


There are 140 calories in Orange Juice.

Orange Juice

Nutrition Facts

Serving Size
1 serving

Calories

140
Calories From Fat
Amount Per Serving
% Daily Value*

Total Fat

0g
0%
Saturated Fat
0g
0%
Trans Fat
0g
 

Cholesterol

0mg
0%

Sodium

20mg
1%

Total Carbohydrates

33g
11%
Dietary Fiber
0g
0%
Sugars
30g
 

Protein

2g
4%

Vitamin A

 
0%

Vitamin C

 
70%

Calcium

 
2%

Iron

 
0%
*All percent daily value figures are based on a 2,000 calorie diet.
Nutritional information source: White Castle
White Castle Orange Juice

Allergens

We are working on getting the allergen information for this item.
White Castle Orange Juice

Ingredients

We are working on getting the ingredients for this item.
Does White Castle have orange juice?
Refreshing choices, including milk, orange juice and apple juice.
Does White Castle have orange Hi-C?
There are 420 calories in a Medium Hi-C Orange Lavaburst from White Castle. Most of those calories come from carbohydrates (100%).
What sauces Does White Castle have?
White Castle's Original Chicken Rings are made with all white meat chicken with the choice of dipping sauces including BBQ, honey mustard, ranch or zesty zing.
Does White Castle have Pepsi or Coke products?
White Castle's 96-Year Partnership with Coca-Cola Delivers Its Boldest Move Yet.
What are White Castle shakes made of?
bicarbonate, cornstarch, monocalcium phosphate), salt, natural flavors, xanthan gum and/or guar gum], Powdered Sugar, Eggs, Cream Cheese [pasteurized milk and cream, salt, stabilizers (xanthan and/or carob bean and/or guar gum)], Butter with Natural Flavor (cream, natural flavors), Soybean Oil and/or Canola Oil and/or …
What is a 1921 slider?
The 1921 Slider is a thick, 100% beef patty, seared and seasoned to perfection, then topped with cheddar cheese, grilled caramelized onions, a slice of Roma tomato, lettuce and pickles. Inspired by White Castle's first slider, it promises to bring Cravers back in time to the hamburger that launched an industry!
How do you make White Castle dip?
Directions
Mix cream cheese and mustard together and spread on bottom of large, shallow serving dish. …
Put burgers in food processor until blended and spread evenly over onions.
Cut cheese into chunks, add milk and melt in microwave for 1‑2 minutes. …
Pour cheese mixture over Sliders.
What condiments come on a White Castle burger?
Sitting just a few feet from the griddle, I tried every condiment combination on top of the de rigueur pickles and rehydrated onions that make the 100 percent, pure beef burgers such a delicacy. The essential four serving styles are: plain, with ketchup, with mustard, and with ketchup and mustard.