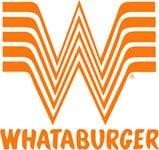 Nutrition facts and Weight Watchers points for Double Meat Jr. from Whataburger.
Whataburger Double Meat Jr.

Calories


There are 420 calories in Double Meat Jr..

Double Meat Jr.

Nutrition Facts

Serving Size
1 burger

Calories

420
Calories From Fat
180
Amount Per Serving
% Daily Value*

Total Fat

20g
31%
Saturated Fat
6g
30%
Trans Fat
1g
 

Cholesterol

40mg
13%

Sodium

700mg
29%

Total Carbohydrates

36g
12%
Dietary Fiber
2g
8%
Sugars
6g
 

Protein

23g
46%

Vitamin A

 
7%

Vitamin C

 
9%

Calcium

 
12%

Iron

 
26%
*All percent daily value figures are based on a 2,000 calorie diet.
Nutritional information source: Whataburger
Whataburger Double Meat Whataburger Jr.

Allergens

Contains gluten soy wheatDoes Not Contain* egg fish milk peanuts shellfish tree nutsUnknown glutamates MSG mustard nitrates seeds sesame sulfites

Allergy Information: a Whataburger Double Meat Whataburger Jr. contains gluten, soy and wheat. a Whataburger Double Meat Whataburger Jr. does not contain egg, fish, milk, peanuts, shellfish or tree nuts.*

* Please keep in mind that most fast food restaurants cannot guarantee that any product is free of allergens as they use shared equipment for prepping foods.
Whataburger Double Meat Whataburger Jr.

Ingredients

Beef Patty, Small: USDA inspected 100% ground beef. Small White Bun: Unbleached enriched flour (wheat flour, malted barley flour, niacin, reduced iron, thiamin mononitrate, riboflavin, folic acid), water, high fructose corn syrup, soybean oil, contains 2% or less of each of the following: yeast, wheat gluten, salt, dough conditioners (contains one or more of the following: sodium stearoyl lactylate, calcium stearoyl lactylate, monoglycerides, mono- and diglycerides, distilled monoglycerides, calcium peroxide, calcium iodate, datem, ethoxylated mono- and diglycerides, enzymes, ascorbic acid), calcium sulfate, calcium carbonate, ammonium sulfate, sorbic acid, soy flour, monocalcium phosphate, soy lecithin, and calcium propionate (to retard spoilage). May also contain grain vinegar, cornstarch, citric acid, and potassium iodate, and calcium phosphate. Contains: Wheat, Soy. Bun Oil for Small White Bun : Liquid and hydrogenated soybean oil, soy lecithin, natural & artificial flavor, beta-carotene (color), TBHQ and citric acid added to protect flavor, dimethylpolysiloxane, an anti-foaming agent added. Mustard: Water, vinegar, mustard seed, salt, turmeric, garlic, oleoresin paprika (color). Iceberg Lettuce: U.S. No. 1 crisphead (Iceberg) lettuce. Tomato: U.S. No. 1 tomatoes coated with vegetable-, petroleum-, beeswax-, and/or shellack-based wax or resin. Pickles: Sliced cucumbers, water, vinegar, salt, alum, calcium chloride, natural flavoring, sodium benzoate and potassium sorbate (preservatives), oleoresin turmeric & yellow #5 (colors), polysorbate 80 (emulsifier). Diced Onions: Diced, U.S. jumbo yellow onions. Special Seasoning: Salt (yellow prussiate of soda added) and pepper.
Whats the difference between Whataburger and Whataburger Jr?
This burger is also available on the menu in a slightly smaller size for smaller appetites, called the Whataburger Jr. Double Meat Whataburger. There's not much to say about this burger as it's pretty much the same as the basic burger with the addition of a second patty.
What is the Whataburger double double?
The Double Meat Whataburger with two slices of cheese. Double Double – How to Order: Simply ask to add two slices of cheese to your Double Meat Whataburger.
How many calories is a double meat Whataburger Jr?
420 calories
There are 420 calories in a Double Meat Whataburger Jr. from Whataburger. Most of those calories come from fat (43%) and carbohydrates (35%).
What is a Whataburger Junior?
Whataburger Jr.® 4″ bun, 4″ beef patty, tomato, lettuce, pickles, diced onions, and mustard. $5.09+
Are there two different Whataburgers?
There's probably a new one being built right now. 17of96ORDER IT YOUR WAY: For the original Whataburger alone, there are 36,864 different order combinations. 19of96Members of the San Antonio Express-News staff took the time to rank all of the options on the Whataburger menu.
Does Whataburger have a secret menu?
Texas fast-food staple Whataburger has gotten innovative with its menu — its secret menu, that is. Whataburger joins other cult favorite chains like California-based In-N-Out Burger, Starbucks and Chipotle with its latest secret menu concept.
How many carbs are in a double meat Whataburger Jr?
Nutrition Facts
Calories 420
(1757 kJ)
Total Carbohydrate
36 g
12%
Dietary Fiber
2 g
8%
Sugars
6 g
Protein
23 g
How many carbs are in a Whataburger Jr?
37g
Whataburger Jr. (1 serving) contains 37g total carbs, 35g net carbs, 11g fat, 14g protein, and 310 calories.