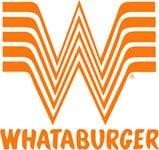 Nutrition facts and Weight Watchers points for Bacon & Cheese Whataburger from Whataburger.
Whataburger Bacon & Cheese Whataburger

Calories


There are 750 calories in Bacon & Cheese Whataburger.

Bacon & Cheese Whataburger

Nutrition Facts

Serving Size
1 cheeseburger

Calories

750
Calories From Fat
330
Amount Per Serving
% Daily Value*

Total Fat

37g
57%
Saturated Fat
14g
70%
Trans Fat
1g
 

Cholesterol

80mg
27%

Sodium

1910mg
80%

Total Carbohydrates

62g
21%
Dietary Fiber
4g
16%
Sugars
12g
 

Protein

39g
78%

Vitamin A

 
23%

Vitamin C

 
15%

Calcium

 
30%

Iron

 
37%
*All percent daily value figures are based on a 2,000 calorie diet.
Nutritional information source: Whataburger
Whataburger Bacon & Cheese Whataburger

Allergens

Contains gluten milk soy wheatDoes Not Contain* egg fish peanuts shellfish tree nutsUnknown glutamates MSG mustard nitrates seeds sesame sulfites

Allergy Information: a Whataburger Bacon & Cheese Whataburger contains gluten, milk, soy and wheat. a Whataburger Bacon & Cheese Whataburger does not contain egg, fish, peanuts, shellfish or tree nuts.*

* Please keep in mind that most fast food restaurants cannot guarantee that any product is free of allergens as they use shared equipment for prepping foods.
Whataburger Bacon & Cheese Whataburger

Ingredients

Beef Patty, Large: USDA inspected 100% ground beef. Large White Bun: Unbleached enriched flour (wheat flour, malted barley flour, niacin, reduced iron, thiamin mononitrate, riboflavin, folic acid), water, high fructose corn syrup, soybean oil, contains 2% or less of each of the following: yeast, wheat gluten, salt, dough conditioners (contains one or more of the following: sodium stearoyl lactylate, calcium stearoyl lactylate, monoglycerides, mono- and diglycerides, distilled monoglycerides, calcium peroxide, calcium iodate, datem, ethoxylated mono- and diglycerides, enzymes, ascorbic acid), calcium sulfate, calcium carbonate, ammonium sulfate, sorbic acid, soy flour, monocalcium phosphate, soy lecithin, and calcium propionate (to retard spoilage). May also contain grain vinegar, cornstarch, citric acid, and potassium iodate, and calcium phosphate. Contains: Wheat, Soy. Bun Oil for Large White Bun: Liquid and hydrogenated soybean oil, soy lecithin, natural & artificial flavor, beta-carotene (color), TBHQ and citric acid added to protect flavor, dimethylpolysiloxane, an anti-foaming agent added. Mustard: Water, vinegar, mustard seed, salt, turmeric, garlic, oleoresin paprika (color). Bacon: Precooked bacon. Smoke flavoring added. Cured with: water, salt, sugar, smoke flavoring, sodium phosphate, sodium erythorbate, flavoring, sodium nitrite. Iceberg Lettuce: U.S. No. 1 crisphead (Iceberg) lettuce. Tomato: U.S. No. 1 tomatoes coated with vegetable-, petroleum-, beeswax-, and/or shellack-based wax or resin. Diced Onions: Diced, U.S. jumbo yellow onions. Pickles: Sliced cucumbers, water, vinegar, salt, alum, calcium chloride, natural flavoring, sodium benzoate and potassium sorbate (preservatives), oleoresin turmeric & yellow #5 (colors), polysorbate 80 (emulsifier). Large American Cheese Slice: Cultured milk and skim milk, water, cream, sodium citrate, salt, sodium phosphate, sorbic acid (preservative), citric acid, artificial color, acetic acid, enzymes, sodium glyceryl oleate phosphate (for slice separation) . Special Seasoning: Salt (yellow prussiate of soda added) and pepper.
What is on Whataburger bacon and cheese?
The BBQ Bacon Burger has three slices of savory bacon, smoked cheddar and Monterey Jack cheese – paired with two of Whataburger's 100 percent fresh, pure beef patties and a smoky tangy BBQ sauce, all atop a five-inch bun.
What is on a Whataburger bacon burger?
The Southern Bacon Double burger includes two fresh, 100% beef patties layered with three pieces of crisp, smoky bacon and slices of Monterey Jack and American cheese topped with shredded cabbage, southern-style sauce, pickles and onions – all served on a toasted five-inch bun.
What is Southern bacon double Whataburger?
The Southern Bacon Double Burger features two large beef patties layered with Monterey Jack cheese and American cheese, three bacon slices, crunchy slaw, pickles, onions and southern-style sauce on a lightly toasted five-inch bun.
How many carbs are in a Whataburger bacon and cheese burger?
61g
Bacon & Cheese Whataburger (1 serving) contains 61g total carbs, 56g net carbs, 44g fat, 40g protein, and 800 calories.
Does Whataburger have a secret menu?
Texas fast-food staple Whataburger has gotten innovative with its menu — its secret menu, that is. Whataburger joins other cult favorite chains like California-based In-N-Out Burger, Starbucks and Chipotle with its latest secret menu concept.
Is Whataburger only in Texas?
Is it true that Whataburger is only in Texas? No. Besides Texas, Whataburger has restaurants in 10 other states across the country: Alabama, Arizona, Arkansas, Florida, Georgia, Louisiana, Mississippi, New Mexico, Oklahoma and Kansas.
What's the new sandwich at Whataburger?
So what are the three new sandwiches? According to a recent press release from Whataburger, the new sandwiches are the Whataburger Southern Bacon Double and two versions of the Whataburger Southern Bacon Chicken Sandwich, one with a grilled chicken fillet and one with the classic Whatachick'n Filet.
What's on the avocado bacon burger at Whataburger?
Avocado has arrived at Whataburger. To celebrate, we're cooking the Avocado Bacon Burger. A 100% pure beef patty with crispy bacon, fresh avocado, onions, tomatoes, American cheese and creamy pepper sauce piled up on Texas Toast.