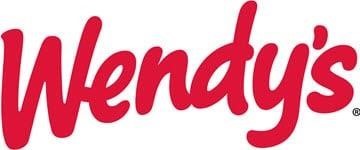 Nutrition facts and Weight Watchers points for Classic Chicken Sandwich from Wendy's.
Wendy's Classic Chicken Sandwich

Calories


There are 490 calories in Classic Chicken Sandwich.

Classic Chicken Sandwich

Nutrition Facts

Serving Size
1 sandwich

Calories

490
Calories From Fat
189
Amount Per Serving
% Daily Value*

Total Fat

21g
32%
Saturated Fat
3.5g
18%
Trans Fat
0g
 

Cholesterol

75mg
25%

Sodium

1450mg
60%

Total Carbohydrates

49g
16%
Dietary Fiber
2g
8%
Sugars
5g
 

Protein

28g
56%

Vitamin A

 
?

Vitamin C

 
?

Calcium

 
6%

Iron

 
15%
*All percent daily value figures are based on a 2,000 calorie diet.
Nutritional information source: Wendy's
Wendy's Classic Chicken Sandwich

Allergens

Contains egg gluten wheatDoes Not Contain* fish milk peanuts shellfish soy tree nutsUnknown glutamates MSG mustard nitrates seeds sesame sulfites

Allergy Information: a Wendy's Classic Chicken Sandwich contains egg, gluten and wheat. a Wendy's Classic Chicken Sandwich does not contain fish, milk, peanuts, shellfish, soy or tree nuts.*

* Please keep in mind that most fast food restaurants cannot guarantee that any product is free of allergens as they use shared equipment for prepping foods.
Wendy's Classic Chicken Sandwich

Ingredients

Classic Chicken Breast: Chicken Breast Fillets with Rib Meat, Water, Seasoning [Salt, Monosodium Glutamate, Sugar, Yeast Extract, Onion Powder, Garlic Powder, Spices (including Celery Seed), Natural Flavors, Chicken Broth, Chicken Fat, Citric Acid, Cooked Chicken, Grill Flavor (from Sunflower Oil)], Modified Potato Starch, Sodium Phosphates. Battered and Breaded with: Wheat Flour, Water, Modified Corn Starch, Salt, Wheat Gluten, Monosodium Glutamate, Natural Flavors, Leavening (Sodium Acid Pyrophosphate, Sodium Bicarbonate, Monocalcium Phosphate), Spices, Garlic Powder, Onion Powder, Lactic Acid, Extractives of Turmeric. Breading Set in Vegetable Oil. Cooked in Vegetable Oil (Soybean Oil, Vegetable Oil [May Contain One or More of the Following: Canola, Corn, or Cottonseed], Hydrogenated Soybean Oil, Dimethylpolysiloxane [Anti-Foaming Agent]). CONTAINS: WHEAT. COOKED IN THE SAME OIL AS MENU ITEMS THAT CONTAIN WHEAT, MILK, AND FISH. GRILLED, CLASSIC, AND SPICY CHICKEN BREASTS ARE CUT ON A COMMON CUTTING BOARD, WHICH RESULTS IN CROSS-CONTACT WITH WHEAT AND SOY ALLERGENS.

Premium Bun: Enriched Flour (Wheat Flour, Malted Barley Flour, Niacin, Reduced Iron, Thiamine Mononitrate, Riboflavin, Folic Acid), Water, High Fructose Corn Syrup and/or Sugar, Yeast, Soybean Oil, Contains less than 2% of each of the following: Ascorbic Acid (Vitamin C), Calcium Peroxide, Calcium Propionate (Added as a Preservative), Calcium Sulfate, Canola Oil, Citric Acid, Corn Starch, Dextrose, Enzymes, Maltodextrins, Modified Food Starch, Monocalcium Phosphate, Monoglycerides, Salt, Sodium Stearoyl Lactylate (SSL), Starch, Sunflower Oil, Vegetable Oil, Vegetable Proteins (Pea, Potato, Fava Bean), Wheat Dextrose, Wheat Flour, Wheat Gluten, Wheat Maltodextrins. CONTAINS: WHEAT. BUNS ARE TOASTED IN A COMMON TOASTER WITH PRODUCTS THAT CONTAIN WHEAT, EGG, SOY, MILK, AND PORK FAT.

Tomato: Tomato.

Crinkle Cut Pickles: Cucumber, Water, Distilled Vinegar, Salt, Calcium Chloride, Sodium Benzoate (Preservative), Lactic Acid, Natural Flavors, Polysorbate 80 and Turmeric.

Mayonnaise: Soybean Oil, Water, Egg Yolks, Corn Syrup, Distilled Vinegar, Salt, Mustard Seed, Calcium Disodium Edta (To Protect Flavor). CONTAINS: EGG

Lettuce: Lettuce
What is the classic chicken sandwich at Wendy's?
A juicy lightly breaded crispy chicken breast with crunchy lettuce, tomato, mayonnaise, and the perfect pickles all on a toasted bun. It's a flawless blend of nostalgia and excitement.
What is in a classic chicken sandwich?
The new Classic Chicken Sandwich features a premium all-white meat chicken breast that is juicy and crispy, layered with mayo, a slice of tomato, lettuce, and pickles, all placed between a warm, premium toasted bun.
What's the best chicken sandwich from Wendy's?
As we have said, the homestyle chicken sandwich is one of the best options that Wendy's offers. But, if you prefer something a little spicier, then you will love the 'Spicy Chicken Sandwich'.
What's new about Wendy's new classic chicken sandwich?
The sandwich includes an all-white meat chicken breast, melted Pepper Jack cheese, three strips of Applewood smoked bacon and crispy pickle chips. It's topped with hot honey and served on a premium bun.
Why did Wendy's change their homestyle chicken sandwich?
The Classic Chicken Sandwich replaces the Homestyle Chicken Sandwich, which has been on Wendy's menu for at least a decade. It was positioned as a premium version of its crispier (and cheaper) cousin, the Crispy Chicken Sandwich, but never matched its popularity and needed an upgrade in light of new competition.
What comes on a Wendy's Homestyle Chicken Sandwich?
Juicy succulent whole chicken breast, lovingly coated in a lightly seasoned crispy coating, paired with tomato, lettuce and creamy mayo in a premium toasted bun.
What is the best thing to eat at Wendy's?
Fast Food: 10 greatest Wendy's menu items of all-time
Taco Salad. Hey, Salad isn't always on anyone's greatest lists. …
Cheese and Bacon Baked Potato. …
Spicy Chicken Caesar Salad. …
Baconator Fries. …
Dave's Triple Burger. …
Grilled Asiago Ranch Club. …
Chicken Tenders. …
The Baconator.
What is Wendy's best selling item?
Most Popular Items at Wendy's
Strawberry Frosty Shake. #1.
Chicken Nuggets. #2.
Chocolate Frosty. #3.
French Fries. #4.
Summer Strawberry Salad. #5.
Chili. #6.
Strawberry Frosty. #7.
Spicy Chicken Nuggets. #8.