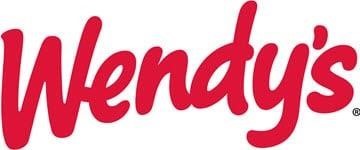 Nutrition facts and Weight Watchers points for Baconator from Wendy's.
Wendy's Baconator

Calories


There are 920 calories in Baconator.

Baconator

Nutrition Facts

Serving Size
1 cheeseburger

Calories

920
Calories From Fat
540
Amount Per Serving
% Daily Value*

Total Fat

60g
92%
Saturated Fat
23g
115%
Trans Fat
3g
 

Cholesterol

195mg
65%

Sodium

1540mg
64%

Total Carbohydrates

38g
13%
Dietary Fiber
1g
4%
Sugars
7g
 

Protein

57g
114%

Vitamin A

 
?

Vitamin C

 
?

Calcium

 
20%

Iron

 
35%
*All percent daily value figures are based on a 2,000 calorie diet.
Nutritional information source: Wendy's
Wendy's Baconator

Allergens

Contains egg gluten milk soy wheatDoes Not Contain* fish peanuts shellfish tree nutsUnknown glutamates MSG mustard nitrates seeds sesame sulfites

Allergy Information: a Wendy's Baconator contains egg, gluten, milk, soy and wheat. a Wendy's Baconator does not contain fish, peanuts, shellfish or tree nuts.*

* Please keep in mind that most fast food restaurants cannot guarantee that any product is free of allergens as they use shared equipment for prepping foods.
Wendy's Baconator

Ingredients

Hamburger Patties: Ground Beef, Salt. HAMBURGER PATTIES ARE COOKED ON THE SAME GRILL AS AND MAY COME IN CONTACT WITH INGREDIENTS THAT CONTAIN MILK AND SOY.

Premium Bun: Enriched Flour (Wheat Flour, Malted Barley Flour, Niacin, Reduced Iron, Thiamine Mononitrate, Riboflavin, Folic Acid), Water, High Fructose Corn Syrup and/or Sugar, Yeast, Soybean Oil, Contains less than 2% of each of the following: Ascorbic Acid (Vitamin C), Calcium Peroxide, Calcium Propionate (Added as a Preservative), Calcium Sulfate, Canola Oil, Citric Acid, Corn Starch, Dextrose, Enzymes, Maltodextrins, Modified Food Starch, Monocalcium Phosphate, Monoglycerides, Salt, Sodium Stearoyl Lactylate (SSL), Starch, Sunflower Oil, Vegetable Oil, Vegetable Proteins (Pea, Potato, Fava Bean), Wheat Dextrose, Wheat Flour, Wheat Gluten, Wheat Maltodextrins. CONTAINS: WHEAT. BUNS ARE TOASTED IN A COMMON TOASTER WITH PRODUCTS THAT CONTAIN WHEAT, EGG, SOY, AND MILK.

Applewood Smoked Bacon: Bacon cured with Water, Salt, Sugar, Sodium Phosphate, Sodium Erythorbate, Sodium Nitrite.

American Cheese Slice: Milk, Water, Cream, Sodium Citrate, Salt, Contains Less than 2%: Annatto (Color), Apocarotenal and Beta Carotene (Color), Cheese Culture, Citric Acid, Enzymes, Lactic Acid, Oleoresin Paprika (Color), Sorbic Acid (Preservative), Soy Lecithin, and Sunflower Lecithin. CONTAINS: MILK, SOY.

Mayonnaise: Soybean Oil, Water, Egg Yolks, Corn Syrup, Distilled Vinegar, Salt, Mustard Seed, Calcium Disodium Edta (To Protect Flavor). CONTAINS: EGG

Ketchup: Tomato Concentrate from Red Ripe Tomatoes, Distilled Vinegar, High Fructose Corn Syrup, Corn Syrup, Salt, Natural Flavoring, Spices, Onion Powder. CONTAINS EGG.
What does the Wendy's Baconator contain?
A half-pound* of fresh British beef, American cheese, 6 pieces of crispy Applewood smoked bacon, ketchup, and mayo. Carnivores rejoice!
What kind of cheese is on a Wendy's Baconator?
A delicious blend of warm cheddar cheese sauce, freshly-cooked Applewood Smoked Bacon and shredded cheddar cheese drizzled over Wendy's natural-cut fries. The Baconator has a suggested retail price of $6.36 3 and the limited-time Baconator Fries have a suggested price of $1.99 .
What is the difference between a Baconator and son?
In 2012, Wendy's introduced the Son of Baconator, featuring two smaller (2.25 oz) beef patties, three strips of bacon and two slices of cheese. The offering is more economical than the Baconator Single, while actually having more beef.
Why is Wendys Baconator so good?
Wendy's Baconator is made using two quarter-pound 100% beef patties, two slices of American Cheese, six pieces of crispy Applewood smoked bacon, ketchup, and mayo. If you love a thick, dense burger you can indulge and sink your teeth into, then this is perfect.
How big is Wendy's Baconator?
Advertisement. Oddly enough, the classic Baconator already comes in a single patty form that features one 1/4-pound all-beef patty, which is equivalent to 4 ounces. Compared to the combined 4.5 ounces of beef found in the Son of Baconator, the Baconator Single is essentially the exact same burger.
Is Wendy's bacon real?
To create a Baconator that delivers on taste and quality, Wendy's pairs six strips of fresh-cooked Applewood Smoked Bacon with two ¼ lb. patties2 of 100 percent pure fresh beef. Topped off with mayo, ketchup, cheese, and placed between a premium warm, toasted bun, the Baconator always satisfies.
How much bacon comes on a Baconator?
six slices
Wendy's just introduced a new burger called the baconator. Two patties, two slices of cheese… and six slices of bacon. Kind of amazing in a heart attack-inducing kind of way. A Hamburger Today also reminded us about the bacon cheeseburger, a burger whose patty is made entirely from ground bacon.
Is Wendy's bacon pork or beef?
Wendy's only sources pork that is 100% Pork Quality Assurance® Plus Certified or the equivalent for our sausage and bacon.