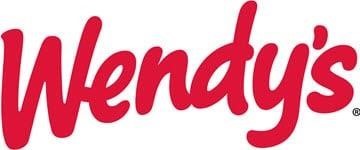 Nutrition facts and Weight Watchers points for Baconator Fries from Wendy's.
Wendy's Baconator Fries

Calories


There are 470 calories in Baconator Fries.

Baconator Fries

Nutrition Facts

Serving Size
1 basket of fries

Calories

470
Calories From Fat
240
Amount Per Serving
% Daily Value*

Total Fat

27g
42%
Saturated Fat
9g
45%
Trans Fat
0g
 

Cholesterol

35mg
12%

Sodium

810mg
34%

Total Carbohydrates

43g
14%
Dietary Fiber
4g
16%
Sugars
1g
 

Protein

14g
28%

Vitamin A

 
?

Vitamin C

 
?

Calcium

 
10%

Iron

 
6%
*All percent daily value figures are based on a 2,000 calorie diet.
Nutritional information source: Wendy's
Wendy's Baconator Fries

Allergens

Contains milk soyDoes Not Contain* egg fish peanuts shellfish tree nuts wheatUnknown glutamates gluten MSG mustard nitrates seeds sesame sulfites

Allergy Information: Wendy's Baconator Fries contain milk and soy. Wendy's Baconator Fries does not contain egg, fish, peanuts, shellfish, tree nuts or wheat.*

* Please keep in mind that most fast food restaurants cannot guarantee that any product is free of allergens as they use shared equipment for prepping foods.
Wendy's Baconator Fries

Ingredients

French Fries: Potatoes, Vegetable Oil (Contains One Or More Of The Following Oils: Canola, Soybean, Cottonseed, Sunflower, Corn), Dextrose, Sodium Acid Pyrophosphate (To Maintain Natural Color). Cooked In Vegetable Oil (Soybean Oil, Vegetable Oil [May Contain One Or More Of The Following: Canola, Corn, Or Cottonseed], Hydrogenated Soybean Oil, Dimethylpolysiloxane [Anti-Foaming Agent]). Seasoned With Sea Salt. COOKED IN THE SAME OIL AS MENU ITEMS THAT CONTAIN WHEAT, MILK, AND FISH.

Cheddar Cheese Sauce: Water, cheddar cheese (pasteurized milk, cheese culture, salt, enzymes), milk, cream cheese spread (pasteurized milk and cream, cheese culture, salt, carob bean gum), modified cornstarch, non-fat dry milk, soybean oil, palm oil, whey, sodium phosphate, cream, cheese culture, milk fat, sea salt, salt, parmesan cheese (pasteurized part-skim milk, cheese cultures, salt, enzyme), butter, sodium alginate, carob bean gum, mono & diglycerides, annatto and apocarotenal (for color), lactic acid, soy lecithin. CONTAINS: MILK, SOY.

Applewood Smoked Bacon: Bacon (Cured With Water, Salt, Sugar, Sodium Phosphate, Sodium Erythorbate, Sodium Nitrite).

Shredded Cheddar Cheese: Cheddar Cheese (Pasteurized Milk, Cheese Culture, Salt, Enzymes, Annatto [Vegetable Color]), Anti-Caking Blend (Potato Starch, Powdered Cellulose, Corn Starch, Calcium Sulfate), Natamycin (A Natural Mold Inhibitor). CONTAINS: MILK.
What's the difference between Wendy's Baconator Fries and Pub Fries?
Quote from Youtube:: But you are getting two types of cheese. And that trademark applewood smoked bacon. And a fairly decent portion of fries here guys so a very solid side item i think to the pretzel goodness over here.

How are Baconator Fries made?
How to Make Bacon Fondue Fries
Cook bacon until crispy. Chop into small pieces.
Melt butter in a small saucepan over medium heat. …
Whisk in salt and milk. …
Add cheese and stir until cheese is melted and sauce is smooth.
Fry the French fries until crispy. …
Pour cheese sauce over fries.
Sprinkle chopped bacon on top.
Are Baconator Fries a meal?
Taking center stage in today's edition is Wendy's Baconator Fries. Wendy's makes this "side dish"—which really has enough calories to be an entire meal—by topping fries with Applewood Smoked Bacon, cheese sauce and shredded cheddar cheese.
Do Baconator Fries have ranch?
Bacon Ranch Fries combine Wendy's crispy natural-cut fries with an Italian 3-cheese blend, Applewood smoked bacon and creamy ranch sauce.
What kind of cheese is on Wendy's Pub Fries?
shredded cheddar cheese
These fries aren't your typical salty side. They're topped with warm beer cheese sauce, shredded cheddar cheese, and applewood-smoked bacon. If you want to give them a try, Wendy's is offering a free order of the bacon pub fries when you make a purchase on the Wendy's app.
Did Wendy's discontinue Pub Fries?
The chain has quietly discontinued its pub burger and the pub burger's friends. The Pretzel Bacon Pub Cheeseburger on the Made to Crave menu, along with the chicken sandwich version and the Bacon Pub Fries are no more, Wendy's has confirmed to Thrillist.
How much is Wendy's bacon cheese fries?
Wendy's Menu Prices
| Food | Size | Price |
| --- | --- | --- |
| Cheese Fries | | $2.19 |
| Bacon Fondue Fries (Limited Time) | | $1.99 |
| Sour Cream & Chives Baked Potato | | $2.79 |
| Rich & Meaty Chili | Small | $2.09 |
What comes in a Baconator combo?
A half-pound* of fresh British beef, American cheese, 6 pieces of crispy Applewood smoked bacon, ketchup, and mayo.