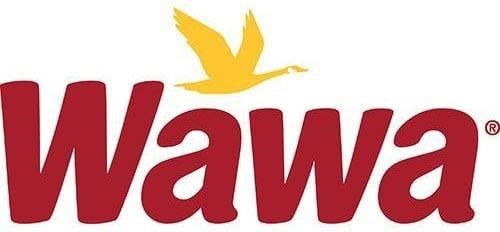 Nutrition facts and Weight Watchers points for Tropical Punch from Wawa.
Wawa Tropical Punch

Calories


There are 250 calories in Tropical Punch.

Tropical Punch

Nutrition Facts

Serving Size
1 Serving

Calories

250
Calories From Fat
Amount Per Serving
% Daily Value*

Total Fat

0g
0%
Saturated Fat
0g
0%
Trans Fat
0g
 

Cholesterol

0mg
0%

Sodium

15mg
1%

Total Carbohydrates

62g
21%
Dietary Fiber
0g
0%
Sugars
60g
 

Protein

0g
0%

Vitamin A

 
0%

Vitamin C

 
15%

Calcium

 
2%

Iron

 
0%
*All percent daily value figures are based on a 2,000 calorie diet.
Nutritional information source: Wawa
Wawa Tropical Punch

Allergens

Does Not Contain* egg fish milk peanuts shellfish soy tree nuts wheatUnknown glutamates gluten MSG mustard nitrates seeds sesame sulfites

Allergy Information: a Wawa Tropical Punch does not contain egg, fish, milk, peanuts, shellfish, soy, tree nuts or wheat.*

* Please keep in mind that most fast food restaurants cannot guarantee that any product is free of allergens as they use shared equipment for prepping foods.
Wawa Tropical Punch

Ingredients

FILTERED WATER, SUGAR, APPLE JUICE CONCENTRATE, ORANGE JUICE CONCENTRATE, CITRIC ACID, PASSIONFRUIT JUICE CONCENTRATE, NATURAL FLAVORING, POTASSIUM SORBATE (PRESERVATIVE), FD&C YELLOW #5, FD&C YELLOW #6.




What is tropical punch flavor?
TROPICAL PUNCH. 59 FL OZ CARTON. Send your mouth on vacation. Minute Maid Tropical Punch blends real fruit juices, including pineapple, orange, passionfruit and grape, for a true taste of the islands. A 7% JUICE BLEND OF PINEAPPLE, ORANGE, PASSIONFRUIT, AND GRAPE JUICES FROM CONCENTRATE AND OTHER INGREDIENTS.
What's the difference between fruit punch and tropical punch?
Fruit punch is just some sort of mixed mystery fruit 'juice'. Tropical punch implies that it specifically has tropical fruit – pineapples, mangos, etc.
Does Tropical punch have strawberry in it?
Ingredients: FILTERED WATER; SUGAR; APPLE JUICE CONCENTRATE; CITRIC ACID; GRAPE, PINEAPPLE, AND CHERRY JUICE CONCENTRATES; NATURAL FLAVOR.
Does Wawa still sell fruit punch?
From Iced Tea to Fruit Punch, Wawa has a large selection of bottled teas and fruit drink varieties to satisfy your thirst.
Does Tropical punch have caffeine?
A tropical oasis you can eat, with 25mg of caffeine.
What is Tropical punch strain?
Tropical Punch is a slightly sativa dominant hybrid strain (60% sativa/40% indica) created through crossing the delicious Skunk X Haze X Northern Lights strains. Ready for a sweet punch of delicious tropical flavors?
How do you make a tropical punch drink?
Stir in 4 cups cranberry juice and 2 cups orange juice; mix well. Scrub 1 lemon and 2 limes, then thinly slice. Just before serving, add sliced lemon and limes to pitcher and pour punch over ice.
Are tropical fruits good for you?
"As a group, tropical fruits are filled with nutrients that may help with controlling blood pressure, keeping digestion working smoothly, and possibly even lowering the risk of cancer and heart disease," says Hank Dart, prevention and control expert at Siteman Cancer Center.