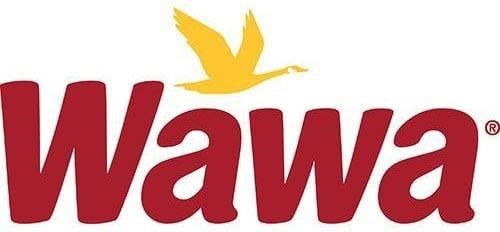 Nutrition facts and Weight Watchers points for Raspberry Lemonade Tea from Wawa.
Wawa Raspberry Lemonade Tea

Calories


There are 190 calories in Raspberry Lemonade Tea.

Raspberry Lemonade Tea

Nutrition Facts

Serving Size
1 Serving

Calories

190
Calories From Fat
Amount Per Serving
% Daily Value*

Total Fat

0g
0%
Saturated Fat
0g
0%
Trans Fat
0g
 

Cholesterol

0mg
0%

Sodium

20mg
1%

Total Carbohydrates

46g
15%
Dietary Fiber
0g
0%
Sugars
45g
 

Protein

0g
0%

Vitamin A

 
0%

Vitamin C

 
2%

Calcium

 
2%

Iron

 
0%
*All percent daily value figures are based on a 2,000 calorie diet.
Nutritional information source: Wawa
Wawa Raspberry Lemonade Tea

Allergens

Does Not Contain* egg fish milk peanuts shellfish soy tree nuts wheatUnknown glutamates gluten MSG mustard nitrates seeds sesame sulfites

Allergy Information: a Wawa Raspberry Lemonade Tea does not contain egg, fish, milk, peanuts, shellfish, soy, tree nuts or wheat.*

* Please keep in mind that most fast food restaurants cannot guarantee that any product is free of allergens as they use shared equipment for prepping foods.
Wawa Raspberry Lemonade Tea

Ingredients

FILTERED WATER, SUGAR, TEA, PEAR JUICE CONCENTRATE, LEMON JUICE CONCENTRATE, NATURAL FLAVORS, CITRIC ACID, CARAMEL COLOR, POTASSIUM SORBATE (PRESERVATIVE), GUM ACACIA, SODIUM CITRATE, GLYCEROL ESTER OF WOOD ROSIN.




What kind of tea does Wawa use?
Ingredients : green tea. The added experience that it's from Wawa, might make it taste even better. But it's tremendous. I usually enjoy it by itself.
How many grams of sugar is in raspberry lemonade?
27 g
Raspberry Lemonade: 27 g sugar; 120 calories.
How much sugar does Wawa lemonade have?
Wawa Lemonade Nutrition Facts
Serving Size
1 Serving
Sodium
15mg
1%
Total Carbohydrates
61g
20%
Dietary Fiber
0g
0%
Sugars
58g
Does Wawa have strawberry lemonade?
There are 230 calories in a 16 oz Iced Strawberry Lemonade from Wawa. Most of those calories come from carbohydrates (100%).
What is in Wawa chai tea?
24 oz Chai Tea Frozen Latte: water, Chai Tea (WATER, ORGANIC CANE SUGAR, ORGANIC BLACK TEA, ORGANIC SPICE EXTRACTS, CITRIC ACID, ORGANIC HONEY, NATURAL FLAVOR), VANILLA FROZEN CREAM MIX (MILK, CREAM, SUCROSE, CONDENSED SKIM MILK, CORN SYRUP, WHEY SOLIDS, ARTIFICIAL VANILLA FLAVOR, MONO- AND DIGLYCERIDES, CELLULOSE GUM, …
Do Wawa refreshers have caffeine?
All varieties can be made without green tea for a caffeine-free option. "We're pleased to offer Wawa Refreshers, a premium iced beverage made with high quality ingredients," said Mike Sherlock, chief product marketing officer at Wawa.
Who makes Wawa lemonade?
2SP Brewing Co.
Wawa's newest brew is a strawberry lemonade shandy called Sunfest. And just like 2018's Wawa Reserve Winter Blend, it was made in collaboration with 2SP Brewing Co. in Aston, Pennsylvania. That's right — it's officially going to be a Cold Beer Summer for the beloved convenience store chain.
What is the healthiest thing to eat at Wawa?
The most nutritious option at Wawa is the garden fresh salad, which you can purchase in the Grab and Go Express section. The salad includes garden-fresh lettuce, tomatoes, cucumbers, feta cheese, red onions, and croutons and is pre-made, so it can't be customized.