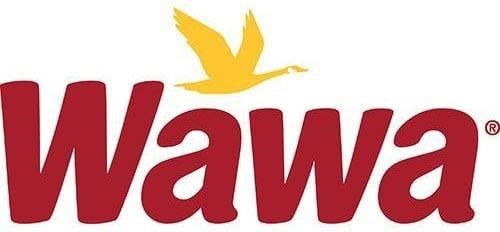 Nutrition facts and Weight Watchers points for Premium Orange Juice from Wawa.
Wawa Premium Orange Juice

Calories


There are 110 calories in Premium Orange Juice.

Premium Orange Juice

Nutrition Facts

Serving Size
2.1 Serving

Calories

110
Calories From Fat
5
Amount Per Serving
% Daily Value*

Total Fat

0g
0%
Saturated Fat
0g
0%
Trans Fat
0g
 

Cholesterol

0mg
0%

Sodium

0mg
0%

Total Carbohydrates

26g
9%
Dietary Fiber
0g
0%
Sugars
21g
 

Protein

2g
4%

Vitamin A

 
0%

Vitamin C

 
90%

Calcium

 
2%

Iron

 
0%
*All percent daily value figures are based on a 2,000 calorie diet.
Nutritional information source: Wawa
Wawa Premium Orange Juice

Allergens

Does Not Contain* egg fish milk peanuts shellfish soy tree nuts wheatUnknown glutamates gluten MSG mustard nitrates seeds sesame sulfites

Allergy Information: a Wawa Premium Orange Juice does not contain egg, fish, milk, peanuts, shellfish, soy, tree nuts or wheat.*

* Please keep in mind that most fast food restaurants cannot guarantee that any product is free of allergens as they use shared equipment for prepping foods.
Wawa Premium Orange Juice

Ingredients

I – Premium Orange Juice – FL ORANGE JUICE.




Is Premium orange juice healthy?
Orange juice is nutritious, but it's important to limit your consumption because of its high sugar content. Orange juice is an excellent source of Vitamin C — one cup contains twice the daily recommended value. Vitamin C supports your immune system and may be effective in fighting against the common cold.
Does Wawa sell orange juice?
Wawa 100% Orange Juice.
Does Wawa have hi C Orange?
from Wawa.
What ingredients are in 100% orange juice?
Ingredients WATER, ORANGE JUICE CONCENTRATE, ASCORBIC ACID (VITAMIN C).
What is the healthiest orange juice to drink?
Overall Product Rankings
Tropicana Orange Juice With Calcium & Vitamin D, No Pulp.
365 Everyday Value Florida Orange Juice.
Simply Orange 100% Orange Juice Pulp Free.
365 Everyday Value Organic Orange Juice.
Tropicana 10-Ounce Orange Juice, 24-Pack.
Ocean Spray 100% Orange Juice Boxes, 40-Pack.
What happens if you drink orange juice everyday?
Regular consumption has been associated with several health benefits, including improved heart health, decreased inflammation, and a reduced risk of kidney stones. However, it's also high in calories and sugar, so it's best to consume it in moderation and select fresh-squeezed or 100% orange juice whenever possible.
Why is Hi-C orange discontinued?
The drink's popularity has waned somewhat since then, but for decades and up until recently, McDonalds sold Hi-C Orange Lavaburst (via Business Insider). However, in 2017, McDonald's began phasing out the classic drink in favor of a new Sprite variation, much to the ire of the drink's devoted fans (via Grub Street).
What is Hi-C orange?
Hi-C is a fruit juice–flavored drink made by the Minute Maid division of The Coca-Cola Company. It was created by Niles Foster in 1946 and released in 1947. The sole original flavor was orange.