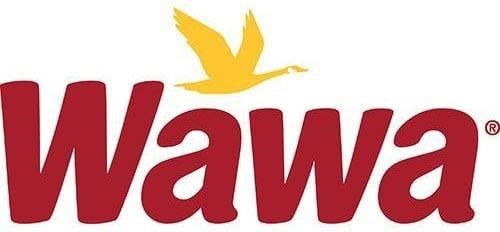 Nutrition facts and Weight Watchers points for Peach Tea from Wawa.
Wawa Peach Tea

Calories


There are 190 calories in Peach Tea.

Peach Tea

Nutrition Facts

Serving Size
1 Serving

Calories

190
Calories From Fat
Amount Per Serving
% Daily Value*

Total Fat

0g
0%
Saturated Fat
0g
0%
Trans Fat
0g
 

Cholesterol

0mg
0%

Sodium

30mg
1%

Total Carbohydrates

46g
15%
Dietary Fiber
0g
0%
Sugars
44g
 

Protein

0g
0%

Vitamin A

 
0%

Vitamin C

 
0%

Calcium

 
2%

Iron

 
0%
*All percent daily value figures are based on a 2,000 calorie diet.
Nutritional information source: Wawa
Wawa Peach Tea

Allergens

Does Not Contain* egg fish milk peanuts shellfish soy tree nuts wheatUnknown glutamates gluten MSG mustard nitrates seeds sesame sulfites

Allergy Information: a Wawa Peach Tea does not contain egg, fish, milk, peanuts, shellfish, soy, tree nuts or wheat.*

* Please keep in mind that most fast food restaurants cannot guarantee that any product is free of allergens as they use shared equipment for prepping foods.
Wawa Peach Tea

Ingredients

FILTERED WATER, CANE SUGAR, TEA, CITRIC ACID, NATURAL FLAVOR, POTASSIUM SORBATE (PRESERVATIVE).




How much sugar is in Wawa peach tea?
Wawa Peach Tea Nutrition Facts
Serving Size
1 Serving
Sodium
30mg
1%
Total Carbohydrates
46g
15%
Dietary Fiber
0g
0%
Sugars
44g
What does peach tea taste like?
Not to mention, it tastes amazing – like ripe peach liquid candy. If you don't want that, you're wrong. Once your simple syrup is made, all that's left to do is brew up your favorite black tea. We prefer loose leaf, but bagged tea is fine too.
Does Wawa ginger peach tea have caffeine?
Caffeinated black tea with sweet peach and spicy ginger. Ginger can reduce inflammation, while peaches contain antioxidants for good health* Ginger peach tea offers fresh, fruity notes with a mild, zesty hint of ginger. Black tea has less than half the caffeine of coffee, making it a great coffee alternative.
What kind of tea does Wawa have?
The staples are there – Earl Grey, Regular Black, and Lemon. Along with the aforementioned Chamomile, you might see Decaf, Ginger Peach, among some other charming flavors. I am a big fan of the Lemon. The flavors are parallel to their iced teas.
How many calories in a Wawa peach tea?
190 calories
There are 190 calories in 1 bottle (16 oz) of Wawa Peach Iced Tea. * The % Daily Value (DV) tells you how much a nutrient in a serving of food contributes to a daily diet. 2,000 calories a day is used for general nutrition advice.
Are there any calories in peach tea?
One cup of commercially-prepared peach tea contains: Calories: 0. Protein: 0 grams.
Is ginger Peach turmeric tea good for you?
Having turmeric, this tea becomes an anti-inflammatory powerhouse along with boosting skin health and reducing depression. Bigelow Ginger Peach Turmeric Herbal Tea is an invigorating blend of ginger and peach with a spicy kick.
Is ginger Peach green tea Good for You?
Not only is it invigorating, but it's also a healthy drink because it is made with green tea. Made with real peaches! This peach tea is icy cold and delicately sweetened with fresh or frozen ripe peaches (and a little natural sweetener like honey).