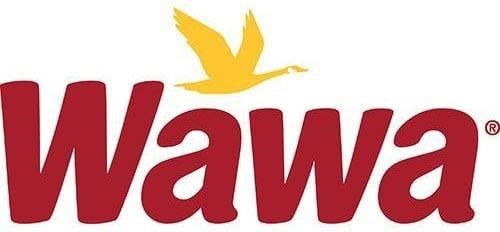 Nutrition facts and Weight Watchers points for Double Dutch Chocolate Milk from Wawa.
Wawa Double Dutch Chocolate Milk

Calories


There are 470 calories in Double Dutch Chocolate Milk.

Double Dutch Chocolate Milk

Nutrition Facts

Serving Size
1 Serving

Calories

470
Calories From Fat
160
Amount Per Serving
% Daily Value*

Total Fat

18g
28%
Saturated Fat
11g
55%
Trans Fat
0.5g
 

Cholesterol

70mg
23%

Sodium

360mg
15%

Total Carbohydrates

58g
19%
Dietary Fiber
2g
8%
Sugars
57g
 

Protein

17g
34%

Vitamin A

 
20%

Vitamin C

 
0%

Calcium

 
60%

Iron

 
15%
*All percent daily value figures are based on a 2,000 calorie diet.
Nutritional information source: Wawa
Wawa Double Dutch Chocolate Milk

Allergens

Contains milkDoes Not Contain* egg fish peanuts shellfish soy tree nuts wheatUnknown glutamates gluten MSG mustard nitrates seeds sesame sulfites

Allergy Information: a Wawa Double Dutch Chocolate Milk contains milk. a Wawa Double Dutch Chocolate Milk does not contain egg, fish, peanuts, shellfish, soy, tree nuts or wheat.*

* Please keep in mind that most fast food restaurants cannot guarantee that any product is free of allergens as they use shared equipment for prepping foods.
Wawa Double Dutch Chocolate Milk

Ingredients

DOUBLE DUTCH CHOCOLATE MILK MILK, LIQUID SUCROSE (SUGAR, WATER), COCOA (PROCESSED WITH ALKALI), SALT, DEXTROSE, CARRAGEENAN, VANILLIN, VITAMIN D3..




What is double Dutch chocolate milk?
INGREDIENTS: lowfat milk, high fructose corn syrup, contains less than 1% of: cocoa (processed with alkali), cornstarch, salt, carrageenan, artificial flavor, vitamin a palmitate, vitamin d3.
What is Dutch chocolate milk?
and regular chocolate milk? Dutch cocoa powder is made by treating cocoa beans with alkali (a type of salt) during the production process to help neutralize its natural acidity. This darkens the cocoa and gives Borden Dutch Chocolate Milk a smoother, milder chocolate flavor with less bitterness and astringency.
What does Dutch chocolate milk taste like?
A Dark Chocolate Milk flavor. Pennsylvanian Dutch inspired milk chocolate mix that has a fresh milk flavor as well as pure chocolate taste.
Is Dutch Chocolate milk good for you?
Borden Dutch Chocolate Milk gives you the nutrition you need and the rich, creamy, chocolate taste you crave. With 8 grams of high quality protein, 25% of your daily calcium, made with real sugar and potassium and vitamin D Borden Dutch Chocolate Milk is perfect anytime of the day for you and your family.
Is Dutch chocolate milk whole milk?
Borden Dutch Chocolate Whole Milk, 1 qt – Food 4 Less.
What is super CHOX?
Borden Super Chox Chocolate Drink is a non-dairy alternative to chocolate milk, but full of the rich chocolate flavor kids love as a snack or as a cool companion to a PB&J.