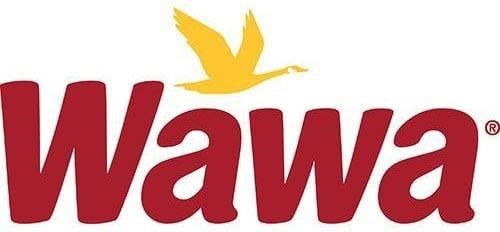 Nutrition facts and Weight Watchers points for Diet Raspberry Tea from Wawa.
Wawa Diet Raspberry Tea

Calories


There are 10 calories in Diet Raspberry Tea.

Diet Raspberry Tea

Nutrition Facts

Serving Size
1 Serving

Calories

10
Calories From Fat
Amount Per Serving
% Daily Value*

Total Fat

0g
0%
Saturated Fat
0g
0%
Trans Fat
0g
 

Cholesterol

0mg
0%

Sodium

15mg
1%

Total Carbohydrates

2g
1%
Dietary Fiber
0g
0%
Sugars
0g
 

Protein

0g
0%

Vitamin A

 
0%

Vitamin C

 
0%

Calcium

 
2%

Iron

 
0%
*All percent daily value figures are based on a 2,000 calorie diet.
Nutritional information source: Wawa
Wawa Diet Raspberry Tea

Allergens

Does Not Contain* egg fish milk peanuts shellfish soy tree nuts wheatUnknown glutamates gluten MSG mustard nitrates seeds sesame sulfites

Allergy Information: a Wawa Diet Raspberry Tea does not contain egg, fish, milk, peanuts, shellfish, soy, tree nuts or wheat.*

* Please keep in mind that most fast food restaurants cannot guarantee that any product is free of allergens as they use shared equipment for prepping foods.
Wawa Diet Raspberry Tea

Ingredients

FILTERED WATER, TEA, CITRIC ACID, ASPARTAME, ACESULFAME-K, NATURAL FLAVOR, POTASSIUM SORBATE (TO PRESERVE FRESHNESS). PHENYLKETONURICS: CONTAINS PHENYLALANINE.
What is in Raspberry Brisk tea?
Ingredients Water, High Fructose Corn Syrup, Citric Acid, Natural Flavor, Phosphoric Acid, Black Tea Powder, Sodium Polyphosphates (to Protect Flavor), Potassium Sorbate (Preserves Freshness), Potassium Benzoate (Preserves Freshness), Caramel Color, Acesulfame Potassium, Calcium Disodium Eota (to Protect Flavor), …
How many calories does Fuze raspberry tea have?
Fuze Raspberry Iced Tea (560 ml) contains 27g total carbs, 27g net carbs, 0g fat, 0g protein, and 100 calories.
Does Lipton make diet raspberry tea?
Product Description. Enjoy all the delicious taste of fresh raspberries in Lipton Diet Raspberry Iced Tea mix, without the sugar or the calories. Lipton's expert mixologists have crafted a delicious diet raspberry Iced Tea with no sugar and natural raspberry flavor to make the best iced tea for you and your family.
Does Panera Bread have raspberry tea?
Panera Lipton Brisk Raspberry Teas contain between 190-300 calories, depending on your choice of sizes. Choose from the sizes below to see the full nutrition facts, ingredients and allergen information.
How much sugar is in raspberry Iced Tea?
Lipton Brisk Raspberry Iced Tea
| Total Fat | 0g |
| --- | --- |
| Sodium | 80mg |
| Sugars | 19g |
| Protein | 0g |
Is there caffeine in raspberry tea?
Health benefits of red raspberry leaf tea. This earthy, slightly fruity tea is made from the dried leaves of the red raspberry plant (aka Rubus idaeus folium). Once brewed, it's similar to a mild black tea, but it's completely caffeine-free.
Is raspberry iced tea healthy?
Both types of tea are beneficial; iced tea offers a wide array of antioxidant vitamins, while raspberry leaf tea is touted as a natural remedy and relaxant agent.
How much caffeine is in Lipton diet raspberry iced tea?
Caffeine Amounts of Lipton Iced Tea Varieties
| Lipton Iced Tea Variety | Caffeine amount per 20 fl oz |
| --- | --- |
| Green Tea Citrus | 26 mg |
| Diet White Tea Raspberry | 27 mg |
| Diet Green Tea Citrus | 26 mg |
| Sparkling Raspberry Tea | 14 mg |