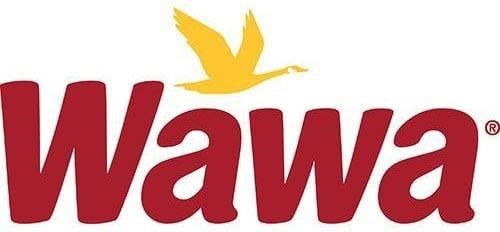 Nutrition facts and Weight Watchers points for Diet Lemonade Tea from Wawa.
Wawa Diet Lemonade Tea

Calories


There are 15 calories in Diet Lemonade Tea.

Diet Lemonade Tea

Nutrition Facts

Serving Size
1 Serving

Calories

15
Calories From Fat
Amount Per Serving
% Daily Value*

Total Fat

0g
0%
Saturated Fat
0g
0%
Trans Fat
0g
 

Cholesterol

0mg
0%

Sodium

25mg
1%

Total Carbohydrates

3g
1%
Dietary Fiber
0g
0%
Sugars
2g
 

Protein

0g
0%

Vitamin A

 
0%

Vitamin C

 
0%

Calcium

 
2%

Iron

 
0%
*All percent daily value figures are based on a 2,000 calorie diet.
Nutritional information source: Wawa
Wawa Diet Lemonade Tea

Allergens

Does Not Contain* egg fish milk peanuts shellfish soy tree nuts wheatUnknown glutamates gluten MSG mustard nitrates seeds sesame sulfites

Allergy Information: a Wawa Diet Lemonade Tea does not contain egg, fish, milk, peanuts, shellfish, soy, tree nuts or wheat.*

* Please keep in mind that most fast food restaurants cannot guarantee that any product is free of allergens as they use shared equipment for prepping foods.
Wawa Diet Lemonade Tea

Ingredients

FILTERED WATER, LEMON JUICE CONCENTRATE, PEAR JUICE CONCENTRATE, CITRIC ACID, TEA, NATURAL FLAVORS, ASPARTAME, SODIUM CITRATE, ACESULFAME-K, CARAMEL COLOR, POTASSIUM SORBATE (TO PRESERVE FRESHNESS). PHENYLKETONURICS: CONTAINS PHENYLALANINE.




Does Wawa diet iced tea have sugar?
from Wawa. * Percent Daily Values are based on a 2,000 calorie diet.
Additional Serving Size Recommendations.
| Vitamin A 0% | • | Vitamin C 0% |
| --- | --- | --- |
| Calcium 2% | • | Iron 0% |
Does Wawa sell diet lemonade?
Wawa Diet Lemonade: Calories, Nutrition Analysis & More | Fooducate.
Is CFA diet lemonade sugar free?
Chick-fil-A diet lemonade doesn't have any sugar — it's made with Splenda. If you're trying to limit your sugar intake, Chick-fil-A's diet lemonade might be the way to go. It's made with Splenda No Calorie Sweetener, a sucralose-based product.
What is in diet lemonade from CFA?
Classic lemonade using three simple ingredients: real lemon juice—not from concentrate, Splenda® No Calorie Sweetener, and water.
What's the difference between lemonade and diet lemonade?
Chick-fil-a's diet lemonade contains Freshly-squeezed lemon juice, water, Splenda® (dextrose, maltodextrin, sucralose). The 21 oz. large diet lemonade has only 50 calories, 10 mg sodium, 12 g carbs, and 6 g sugars. Their regular (non-diet) large lemonade has 390 calories and 93 g sugars.
How much sugar is in diet lemonade?
Chick-fil-A
Nutrition Facts
How many net carbs are in Diet Lemonade? Amount of net carbs in Diet Lemonade: Net carbs 3.8g
–
How much sugar is in Diet Lemonade? Amount of sugar in Diet Lemonade: Sugar 1.3g
–
How much fiber is in Diet Lemonade? Amount of fiber in Diet Lemonade: Fiber 0g
0%