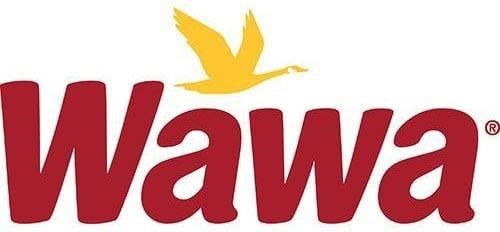 Nutrition facts and Weight Watchers points for Cherry Cheese Danish from Wawa.
Wawa Cherry Cheese Danish

Calories


There are 350 calories in Cherry Cheese Danish.

Cherry Cheese Danish

Nutrition Facts

Serving Size
?

Calories

350
Calories From Fat
190
Amount Per Serving
% Daily Value*

Total Fat

21g
32%
Saturated Fat
13g
65%
Trans Fat
0g
 

Cholesterol

60mg
20%

Sodium

300mg
13%

Total Carbohydrates

35g
12%
Dietary Fiber
0g
0%
Sugars
13g
 

Protein

5g
10%

Vitamin A

 
0%

Vitamin C

 
2%

Calcium

 
4%

Iron

 
10%
*All percent daily value figures are based on a 2,000 calorie diet.
Nutritional information source: Wawa
Wawa Cherry Cheese Danish

Allergens

Contains egg soy wheatDoes Not Contain* fish milk peanuts shellfish tree nutsUnknown glutamates gluten MSG mustard nitrates seeds sesame sulfites

Allergy Information: a Wawa Cherry Cheese Danish contains egg, soy and wheat. a Wawa Cherry Cheese Danish does not contain fish, milk, peanuts, shellfish or tree nuts.*

* Please keep in mind that most fast food restaurants cannot guarantee that any product is free of allergens as they use shared equipment for prepping foods.
Wawa Cherry Cheese Danish

Ingredients

Cherry Cheese Danish: CHERRY CHEESE DANISH DANISH PASTRY (UNBLEACHED ENRICHED WHEAT FLOUR [WHEAT FLOUR, MALTED BARLEY FLOUR, NIACIN, REDUCED IRON, THIAMINE MONONITRATE, RIBOFLAVIN, FOLIC ACID], BUTTER [UNSALTED], WATER, FRESH MILK, SUGAR, YEAST, EGGS, SALT, ASCORBIC ACID, ENZYMES), VANILLA CREAM PASTRY FILLING (POWDERED SUGAR, MODIFIED WHEAT STARCH, CARRAGEENAN, VANILLIN, NATURAL BUTTER FLAVOR), CHERRY FILLING (CHERRIES, SUGAR, WATER, CORN SYRUP, MODIFIED FOOD STARCH, SODIUM BENZOATE [PRESERVATIVE], POTASSIUM SORBATE [PRESERVATIVE], CITRIC ACID, FD&C RED #40), CREAM CHEESE (PASTEURIZED CULTURED MILK AND CREAM, SALT, STABILIZERS [XANTHAN, LOCUST BEAN, GUAR GUM]), SUGAR, VANILLA BUTTER FLAVORED BLEND (DEXTROSE, CORN STARCH, NATURAL AND ARTIFICIAL FLAVOR, CORN OIL, SALT, WATER, TURMERIC EXTRACT [COLOR], APO-CAROTENAL [COLOR]), SOY LECITHIN (PROCESSING AID)..
What kind of cheese is in Wawa mac and cheese?
Small Macaroni and Cheese: MACARONI AND CHEESE SKIM MILK, BLANCHED MACARONI (WATER, SEMOLINA, EGG WHITES), CHEDDAR CHEESE (CULTURED MILK, SALT, ENZYMES), CHEDDAR CLUB CHEESE (CHEDDAR CHEESE [CULTURED MILK, SALT, ENZYMES], WATER SALT, ANNATTO COLOR), SOYBEAN OIL, 2% OR LESS OF BLEACHED WHEAT FLOUR, SALT, MODIFIED …
How many calories are in a large cheese danish?
632 calories
There are 632 calories in 1 large Danish Pastry with Cheese.
How many calories are in a Costco cherry danish?
470 calories
One cherry danish is 470 calories, 23 grams of fat, 400 mg of sodium, 59 grams of carbohydrates, two grams of fibre, seven grams of protein and 25 grams of sugar.
Is Danish healthy?
The fat content of the pastry varies considerably with the filling, notes Harper, and that's worth considering because "fat contributes to more health problems — heart disease, cancer, hypertension and diabetes, for instance — than any other nutrient." A fruit Danish contains about 8 grams of fat; an ordinary cheese …
How much sugar is in a cheese danish?
Nutrition Facts
Calories 265
(1110 kJ)
Sodium
320 mg
13%
Total Carbohydrate
26.4 g
9%
Dietary Fiber
0.7 g
3%
Sugars
4.9 g