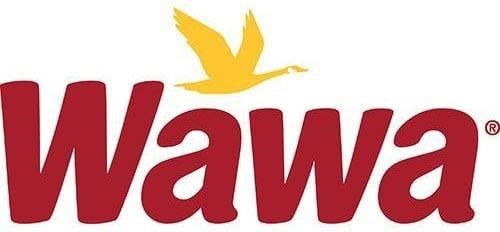 Nutrition facts and Weight Watchers points for Blueberry Muffin from Wawa.
Wawa Blueberry Muffin

Calories


There are 560 calories in Blueberry Muffin.

Blueberry Muffin

Nutrition Facts

Serving Size
?

Calories

560
Calories From Fat
250
Amount Per Serving
% Daily Value*

Total Fat

28g
43%
Saturated Fat
6g
30%
Trans Fat
0g
 

Cholesterol

85mg
28%

Sodium

500mg
21%

Total Carbohydrates

70g
23%
Dietary Fiber
2g
8%
Sugars
37g
 

Protein

6g
12%

Vitamin A

 
0%

Vitamin C

 
0%

Calcium

 
4%

Iron

 
10%
*All percent daily value figures are based on a 2,000 calorie diet.
Nutritional information source: Wawa
Wawa Blueberry Muffin

Allergens

Contains egg milk soy wheatDoes Not Contain* fish peanuts shellfish tree nutsUnknown glutamates gluten MSG mustard nitrates seeds sesame sulfites

Allergy Information: a Wawa Blueberry Muffin contains egg, milk, soy and wheat. a Wawa Blueberry Muffin does not contain fish, peanuts, shellfish or tree nuts.*

* Please keep in mind that most fast food restaurants cannot guarantee that any product is free of allergens as they use shared equipment for prepping foods.
Wawa Blueberry Muffin

Ingredients

Blueberry Muffin: BLUEBERRY MUFFIN MUFFIN MIX (SUGAR, ENRICHED WHEAT FLOUR BLEACHED [WHEAT FLOUR, NIACIN, IRON, THIAMINE MONONITRATE, RIBOFLAVIN, FOLIC ACID], FOOD STARCH-MODIFIED, SOYBEAN OIL, SOY FLOUR, EGGS, LEAVENING [BAKING SODA, SODIUM ALUMINUM PHOSPHATE], MONO- AND DIGLYCERIDES, NATURAL AND ARTIFICIAL FLAVOR, PROPYLENE GLYCOL MONO- AND DIESTERS OF FATTY ACIDS, SALT, SODIUM STEAROYL LACTYLATE, VITAL WHEAT GLUTEN, WHEY), WATER, SOYBEAN OIL, BLUEBERRIES, UNENRICHED AND ENRICHED WHEAT FLOUR (WHEAT FLOUR, MALTED BARLEY FLOUR, NIACIN, IRON, THIAMINE MONONITRATE, RIBOFLAVIN, FOLIC ACID), EGGS, CONTAINS 2% OR LESS OF THE FOLLOWING: MARGARINE (SOYBEAN OIL, PALM OIL, WATER, MONO- AND DIGLYCERIDES, SOYBEAN LECITHIN, SODIUM BENZOATE [PRESERVATIVE], LACTIC ACID, NATURAL BUTTER FLAVOR, ANNATTO [COLOR], VITAMIN A PALMITATE), SUGAR, BAKING POWDER (SODIUM ACID PYROPHOSPHATE, SODIUM BICARBONATE, CORN STARCH, MONOCALCIUM PHOSPHATE), VANILLA BUTTER FLAVORED BLEND (DEXTROSE, CORN STARCH, NATURAL AND ARTIFICIAL FLAVOR, CORN OIL, SALT, WATER, TURMERIC EXTRACT [COLOR], APO-CAROTENAL [COLOR]), BAKING SODA..
Does Wawa have blueberry muffins?
Wawa Blueberry Muffin Calories
There are 560 calories in a Blueberry Muffin from Wawa.
What kind of muffins does Wawa have?
Our muffin assortment contains 15 individually wrapped Blueberry, Chocolate Chip, and Banana Nut muffins.
Is a blueberry muffin healthy?
The average coffee shop blueberry muffin is hardly what you'd call a health food: It's got almost 470 calories—nearly double what you'd get from a chocolate frosted donut—and most of those calories come from refined carbohydrates, primarily white flour and sugar.
How many calories in a blueberry cream cheese muffin?
Nutrition Facts
Calories 420
(1757 kJ)
Cholesterol
60 mg
20%
Sodium
380 mg
16%
Total Carbohydrate
58 g
19%
Dietary Fiber
2 g
8%
What is the healthiest thing to eat at Wawa?
The most nutritious option at Wawa is the garden fresh salad, which you can purchase in the Grab and Go Express section. The salad includes garden-fresh lettuce, tomatoes, cucumbers, feta cheese, red onions, and croutons and is pre-made, so it can't be customized.
How long are Wawa muffins good for?
Properly stored, freshly baked muffins will last for about 1 to 2 days at normal room temperature. How long do muffins last in the fridge? Freshly baked muffins will keep well for about 1 week in the fridge when properly stored.
What is the healthiest muffin to eat?
Below, our list of 14 healthy muffin recipes that will keep you energized all morning.
Whole Wheat Carrot Cake Muffins. …
Pineapple Coconut Muffins. …
Oatmeal Date Protein Muffins. …
Almond Mango Muffins. …
Avocado Quinoa Breakfast Muffins. …
Coffee Protein Muffins. …
Healthy Greek Yogurt and Honey Blueberry Muffins. …
Morning Glory Muffins.
Do blueberry muffins Constipate you?
Blueberries help to prevent constipation and maintain regularity for a healthful digestive tract because of their fiber content. Dietary fiber is also commonly recognized as an important factor in weight loss and weight management by functioning as a "bulking agent" in the digestive system.