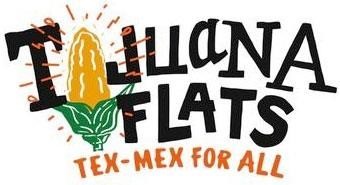 Nutrition facts and Weight Watchers points for Lettuce for Dos Enchiladas from Tijuana Flats.
Tijuana Flats Lettuce for Dos Enchiladas

Calories


There are 9 calories in Lettuce for Dos Enchiladas.

Lettuce for Dos Enchiladas

Nutrition Facts

Serving Size
1 dos enchiladas portion

Calories

9
Calories From Fat
1
Amount Per Serving
% Daily Value*

Total Fat

0g
0%
Saturated Fat
0g
0%
Trans Fat
0g
 

Cholesterol

0mg
0%

Sodium

6mg
0%

Total Carbohydrates

2g
1%
Dietary Fiber
1g
4%
Sugars
1g
 

Protein

1g
2%

Vitamin A

 
6%

Vitamin C

 
3%

Calcium

 
1%

Iron

 
0%
*All percent daily value figures are based on a 2,000 calorie diet.
Nutritional information source: Tijuana Flats
Tijuana Flats Lettuce for Dos Enchiladas

Allergens

We are working on getting the allergen information for this item.
Tijuana Flats Lettuce for Dos Enchiladas

Ingredients

We are working on getting the ingredients for this item.
Does tijuana Flats have enchiladas?
Tijuana Flats serves the best enchiladas, chimichangas, flautas, and quesadillas. Get ready for a cheesy and a slightly spicy out of this world dining experience!
What is Tijuana style at Tijuana Flats?
Both entrees came with a side of tortilla chips, and we both asked for Tijuana Style, which brings on all the fixings, such as cheese, lettuce, tomato, sour cream, onions and jalapenos. I requested no jalapenos.
What does Tijuana Flats put on chips?
Tijuana Flats chimichangas are flashed fried for crispness and topped with chipotle sauce, sour cream, queso fresco and fresh cilantro.
Why did Tijuana Flats change their menu?
The change is hoped to add a needed flair to their menu while also still leaving those classics for their long time guests. The new section features three new street tacos, Philly Cheesesteak Flautas, and Bangin' Chicken Tostadas which I got to try all during a tasting event they held.
What are atom bombs at Tijuana Flats?
Atom Bombs are today's special — Diced jalapeños, cheese and cream cheese rolled up in a tortilla, lightly fried and served with sour cream and our Smack My Sweet Ass Sauce.
What kind of oil does Tijuana Flats use?
zero trans-fatty acids
The restaurant is a fast-casual hybrid, being best known for outstanding service, quality and cleanliness. Tijuana Flats uses zero trans-fatty acids (TFA) cooking oils, 100 percent hormone free, white meat chicken, fresh produce and all of its menu items have been lard free.
Why is it called Tijuana Flats?
Tijuana Flats was started in Winter Park, Florida. It was modeled after Burrito Brothers, a Mexican restaurant in Gainesville, Florida and funded with $20,000 in borrowed money from Wheeler's family. Students from Wheeler's former college made up some of the restaurant's early customers.
What happened to Tijuana Flats?
The move apparently worked, as Tijuana Flats grew to more than 100 corporate locations and nearly two dozen franchise stores. But after a 13-year hiatus, Tijuana Flats announced in 2020 that it's getting back into the franchising game (via Franchising.com).