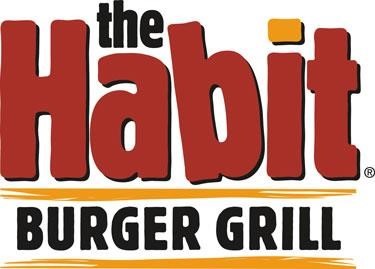 Nutrition facts and Weight Watchers points for Veggie Burger Patty from The Habit.
The Habit Veggie Burger Patty

Calories


There are 170 calories in Veggie Burger Patty.

Veggie Burger Patty

Nutrition Facts

Serving Size
?

Calories

170
Calories From Fat
30
Amount Per Serving
% Daily Value*

Total Fat

6g
9%
Saturated Fat
1g
5%
Trans Fat
0g
 

Cholesterol

0mg
0%

Sodium

460mg
19%

Total Carbohydrates

16g
5%
Dietary Fiber
3g
12%
Sugars
2g
 

Protein

14g
28%

Vitamin A

 
0%

Vitamin C

 
0%

Calcium

 
2%

Iron

 
8%
*All percent daily value figures are based on a 2,000 calorie diet.
Nutritional information source: The Habit
The Habit Veggie Burger Patty

Allergens

We are working on getting the allergen information for this item.
The Habit Veggie Burger Patty

Ingredients

We are working on getting the ingredients for this item.
What veggie patty does habit use?
Morningstar Farms Vegan Patty
The Veggie Burger at the Habit is a Morningstar Farms Vegan Patty. It is vegan. In fact, the burger is specifically labeled vegan by the Habit right on their menu.
Is the habit Veggie Burger good?
I would have to give this veggie burger… drum roll please… two non-greasy, surprising light thumbs up! From the savory char-grilled patty to the sweet, tangy sauce and creamy spice of the avocado, this was one truly tasty burger, and I'll definitely be back to sample it again.
Is the impossible burger at the habit vegan?
The Habit Burger Grill debuted two new Impossible Burgers Wednesday for a limited time. The Impossible Bistro Burger and Original Impossible Burger offer all of the Habit's signature flavor made with plant-based meat.
How many calories are in a Habit Burger Veggie Burger?
There are 470 calories in 1 burger (310 g) of Habit Burger Veggie Burger.
What is the impossible burger made of at the habit?
The Habit is offering these savory plant-based options
The Original Impossible Burger is the plant-based equivalent to the burger joint's trademark Charburger. It comes with caramelized onions, shredded lettuce, tomato, and melted American cheese on a toasted sesame bun.