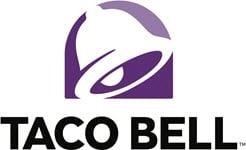 Nutrition facts and Weight Watchers points for Salsa Dip from Taco Bell.
Taco Bell Salsa Dip

Calories


There are 10 calories in Salsa Dip.

Salsa Dip

Nutrition Facts

Serving Size
43g

Calories

10
Calories From Fat
Amount Per Serving
% Daily Value*

Total Fat

0g
0%
Saturated Fat
0.0g
0%
Trans Fat
0.0g
 

Cholesterol

0mg
0%

Sodium

220mg
9%

Total Carbohydrates

2g
1%
Dietary Fiber
0g
0%
Sugars
1g
 

Protein

0g
0%

Vitamin A

 
?

Vitamin C

 
?

Calcium

 
?

Iron

 
?
*All percent daily value figures are based on a 2,000 calorie diet.
Nutritional information source: Taco Bell
Taco Bell Salsa Dip

Allergens

We are working on getting the allergen information for this item.
Taco Bell Salsa Dip

Ingredients

We are working on getting the ingredients for this item.
Where can I buy Taco Bell cheese dip?
Taco Bell Medium Salsa Con Queso Cheese Dip, 15 oz Jar – Walmart.com.
What is in Salsa Con Queso?
Water, Nonfat Milk, Monterey Jack Cheese (Cultured Milk, Salt, Enzymes), Corn Oil, Modified Food Starch, Diced Tomatoes in Tomato Juice, Jalapeno Peppers, Chili Peppers, Red Bell Peppers, Maltodextrin, Natural Flavors, Salt, Sodium Hexametaphosphate, Monosodium Glutamate, Sodium Citrate, DATEM, Sodium Phosphate, …
What is Taco Bell queso made of?
Taco Bell uses real cheddar cheese (with one add-in)
There's cheddar cheese, and anti-caking agent. But what's that? Anti-caking agents are used to keep ingredients from fusing together. They can be found in things like baking soda, powdered sugar, and, yes, cheese (via Food Insight).
Is Taco Bell cheese sauce real cheese?
Taco Bell's nacho cheese sauce is made by melting cream cheddar, cheddar cheese, and butter together in a saucepan.
Does Taco Bell sell their nacho cheese sauce?
Nacho Cheese Sauce | Order Online Today! Taco Bell®
What kind of sauce does Taco Bell use on their quesadillas?
creamy jalapeno sauce
Taco Bell quesadilla sauce, also known as creamy jalapeno sauce, is a sauce that Taco Bell spreads on their chicken quesadilla. If you were to order this at the restaurant you would get a quesadilla made with a flour tortilla, chicken, three-cheese blend and this flavorful jalapeno sauce.
What kind of cheese is Taco Bell nacho?
Kraft Cheez Whiz. Pickled Jalapeno Brine (from a jar of jalapenos) Kraft American Cheese.
What is in fake nacho cheese?
Ricos calls themselves the "originators of concession nachos," and they call their product "an aseptically processed ready-to-serve cheddar and jalapeño cheese sauce." The ingredients include cheese whey, modified food starch, partially hydrogenated soybean oil, Cheddar cheese, jalapeño peppers, sodium phosphate, salt …