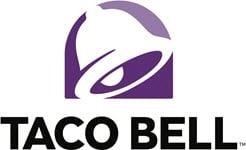 Nutrition facts and Weight Watchers points for Mexican Pizza from Taco Bell.
Taco Bell Mexican Pizza

Calories


There are 530 calories in Mexican Pizza.

Mexican Pizza

Nutrition Facts

Serving Size
1 pizza

Calories

530
Calories From Fat
260
Amount Per Serving
% Daily Value*

Total Fat

29g
45%
Saturated Fat
8.0g
40%
Trans Fat
.5g
 

Cholesterol

40mg
13%

Sodium

860mg
36%

Total Carbohydrates

48g
16%
Dietary Fiber
9g
36%
Sugars
3g
 

Protein

19g
38%

Vitamin A

 
10%

Vitamin C

 
4%

Calcium

 
30%

Iron

 
20%
*All percent daily value figures are based on a 2,000 calorie diet.
Nutritional information source: Taco Bell
Taco Bell Mexican Pizza

Allergens

Contains gluten milk soy wheatDoes Not Contain* egg fish MSG peanuts shellfish tree nutsUnknown glutamates mustard nitrates seeds sesame sulfites

Allergy Information: a Taco Bell Mexican Pizza contains gluten, milk, soy and wheat. a Taco Bell Mexican Pizza does not contain egg, fish, MSG, peanuts, shellfish or tree nuts.*

* Please keep in mind that most fast food restaurants cannot guarantee that any product is free of allergens as they use shared equipment for prepping foods.
Taco Bell Mexican Pizza

Ingredients

Mexican Pizza Shell: Enriched bleached wheat flour, water, ground corn (with fumaric acid, calcium propionate and potassium sorbate (P)), vegetable oil (corn, soybean, and/or cottonseed oil), salt. Prepared in canola oil. Contains: Wheat [certified vegan], Refried Beans: Pinto beans, soybean oil, seasoning (salt, sugar, spice, beet powder (VC), natural flavors, sunflower oil, maltodextrin, corn flour, trehalose, modified cornstarch). [certified vegan], Seasoned Beef: Beef, water, seasoning [cellulose, chili pepper, maltodextrin, salt, oats, soy lecithin, spices, tomato powder, sugar, onion powder, citric acid, natural flavors (including smoke flavor), torula yeast, cocoa, disodium inosinate & guanylate, dextrose, lactic acid, modified corn starch], salt, sodium phosphates. Contains: Soy, Three Cheese Blend: Low-Moisture Part-Skim Mozzarella Cheese, Cheddar Cheese, Pasteurized Process Monterey Jack and American Cheese with Peppers (Cultured Milk, Cultured Part-Skim Milk, Water, Cream, Salt, Sodium Citrate, Jalapeno Peppers, Sodium Phosphate, Lactic Acid, Sorbic Acid [P], Color Added, Annatto and Paprika Extract Blend [VC], Enzymes), Anticaking Agents (Potato Starch, Cornstarch, Powdered Cellulose). Contains: Milk [certified vegetarian], Mexican Pizza Sauce: Water, diced tomatoes, diced green chilies, modified food starch, onions, sugar, tomato paste, spices, salt, maltodextrin, paprika (VC), garlic powder, xanthan gum, onion powder, disodium inosinate & guanylate, natural flavors, trehalose, citric acid. [certified vegan], Tomatoes: Fresh tomatoes. [certified vegan]




Why did Taco Bell discontinue the Mexican Pizza?
Weeks after bringing back the beloved item, Taco Bell said it's temporarily removing Mexican Pizza from its menu until the fall because of high demand. Taco Bell cited one restaurant in California which sold more than 1,000 Mexican Pizzas in one day, and an order from a customer which included 180 Mexican Pizzas.
Did Taco Bell discontinue the Mexican Pizza?
Taco Bell fans were outraged in November 2020 when the chain discontinued the Mexican Pizza — which features ground beef and refried beans sandwiched between two tortilla shells topped with cheese, tomatoes, and pizza sauce — after 35 years on the menu.
Is the Mexican Pizza back?
The chain had cut Mexican Pizzas, pico de gallo and shredded chicken from its offerings as part of a push to simplify operations and focus on more popular items. But after fans begged for Mexican Pizza to return, Taco Bell brought the item back, on May 19.
Is there meat in Mexican Pizza Taco Bell?
"Due to our fan excitement, the Mexican Pizza was returned to our menu in all its previous glory, with seasoned beef and refried beans between two fried flour tortillas, topped with pizza sauce, our three cheese blend and fresh diced tomatoes," they wrote.
What happened to Doritos Locos Tacos?
Starting on September 12, the fast food chain will be giving their menu a total makeover—the new menu will not include the Cool Ranch Doritos Locos Taco. We can't be totally upset at Taco Bell considering all the good they've brought into our lives over the years.
How long has the Mexican Pizza been gone?
"Crave and you shall receive," Taco Bell posted on its website, about two years after discontinuing the fan favorite. The Mexican pizza was removed from menus in November 2020 as the pandemic forced the company to scale back its menu items.
What is Taco Bell's Mexican Pizza shells made of?
The Mexican pizza from Taco Bell takes a couple of flour tortillas to act as the crust. These tortillas are fried crispy and stand up to the ingredients the way a typical pizza crust should. Then, a layer of seasoned taco meat and refried beans are added to the bottom "crust".
What is Taco Bell bringing back 2022?
Mexican Pizza
This morning, Taco Bell revealed that the Mexican Pizza will return on May 19, 2022 — though loyalty members will be able to score one early, starting on May 17.