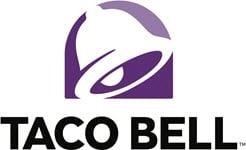 Nutrition facts and Weight Watchers points for Cheesy Gordita Crunch from Taco Bell.
Taco Bell Cheesy Gordita Crunch

Calories


There are 500 calories in Cheesy Gordita Crunch.

Cheesy Gordita Crunch

Nutrition Facts

Serving Size
1 gordita

Calories

500
Calories From Fat
250
Amount Per Serving
% Daily Value*

Total Fat

28g
43%
Saturated Fat
10g
50%
Trans Fat
.5g
 

Cholesterol

55mg
18%

Sodium

850mg
35%

Total Carbohydrates

41g
14%
Dietary Fiber
5g
20%
Sugars
4g
 

Protein

20g
40%

Vitamin A

 
10%

Vitamin C

 
2%

Calcium

 
30%

Iron

 
15%
*All percent daily value figures are based on a 2,000 calorie diet.
Nutritional information source: Taco Bell
Taco Bell Cheesy Gordita Crunch

Allergens

Contains egg gluten milk soy wheatDoes Not Contain* fish MSG peanuts shellfish tree nutsUnknown glutamates mustard nitrates seeds sesame sulfites

Allergy Information: a Taco Bell Cheesy Gordita Crunch contains egg, gluten, milk, soy and wheat. a Taco Bell Cheesy Gordita Crunch does not contain fish, MSG, peanuts, shellfish or tree nuts.*

* Please keep in mind that most fast food restaurants cannot guarantee that any product is free of allergens as they use shared equipment for prepping foods.
Taco Bell Cheesy Gordita Crunch

Ingredients

Gordita Flatbread: Enriched wheat flour, malted barley flour, water, soybean oil, yeast, sugar, vital wheat gluten, contains 1% or less of, salt, corn syrup solids, oat fiber, dough conditioners (sodium stearoyl lactylate, mono and di-glycerides), baking powder, soy protein isolate, enzymes, calcium propionate (P). Contains: Wheat, Soy [certified vegan], Seasoned Beef: Beef, water, seasoning [cellulose, chili pepper, maltodextrin, salt, oats, soy lecithin, spices, tomato powder, sugar, onion powder, citric acid, natural flavors (including smoke flavor), torula yeast, cocoa, disodium inosinate & guanylate, dextrose, lactic acid, modified corn starch], salt, sodium phosphates. Contains: Soy, Three Cheese Blend: Low-Moisture Part-Skim Mozzarella Cheese, Cheddar Cheese, Pasteurized Process Monterey Jack and American Cheese with Peppers (Cultured Milk, Cultured Part-Skim Milk, Water, Cream, Salt, Sodium Citrate, Jalapeno Peppers, Sodium Phosphate, Lactic Acid, Sorbic Acid [P], Color Added, Annatto and Paprika Extract Blend [VC], Enzymes), Anticaking Agents (Potato Starch, Cornstarch, Powdered Cellulose). Contains: Milk [certified vegetarian], Iceberg Lettuce: Fresh iceberg lettuce [certified vegan], Spicy Ranch Sauce: Soybean oil, water, cultured buttermilk, vinegar, cage-free egg yolk, sour cream, 2% or less of: sugar, salt, buttermilk, spice, garlic powder, onion powder, habanero pepper, natural flavor, lactic acid, citric acid, xanthan gum, glucono delta-lactone, propylene glycol alginate, calcium disodium edta (P), potassium sorbate (P), sodium benzoate (P). Contains: Milk, Egg [certified vegetarian], Taco Shell: Ground corn, vegetable oil (soybean, corn and/or cottonseed oil), oat fiber. [certified vegan], Cheddar Cheese: Cheddar cheese (cultured pasteurized milk, salt, enzymes, annatto (VC)), anti-caking agent. Contains: Milk [certified vegetarian]




What's the difference between a chalupa and a Cheesy Gordita Crunch?
Is a chalupa a fried gordita? A chalupa is more comparable to a fried gordita flatbread than a taco. Gorditas are thick tortillas with a pocket in the middle – chalupas are much the same, but with the deep-fried element adding some extra crunch.
What comes in a Cheesy Gordita Crunch combo from Taco Bell?
If you haven't yet experienced the magic that is a Double Cheesy Gordita Crunch, then expect a crunchy taco shell stuffed with seasoned beef, cheddar cheese, lettuce, and spicy ranch blanketed in a cozy flatbread that's also crammed full of beef, cheddar, pepper jack, and mozzarella.
What does a Cheesy Gordita Crunch taste like?

Quote from Youtube:: Really good really pretty ingenious nice and beefy I taste the cheese. The Doritos shell is really good the soft shell is nice and warm.

Is the Cheesy Gordita Crunch good?
It is overall pretty soft and tasty. As you bite down, you feel each layer, it goes from soft, to a little crunch, and back again to soft and cheesy. It's cheesy, but not too cheesy. And due to the thick doughy Gordita tortilla, it is super duper filling.
What is the difference between a gordita and a tortilla?
Typically shaped narrower in diameter than a traditional tortilla, it's not folded over like a taco. Instead the gordita features a slit on one side that cools down the dough disk after cooking while simultaneously creating a pocket for stuffing.
Is a Cheesy Gordita Crunch fried?
Taco Bell is trying a new variation of their Cheesy Gordita Crunch, with a fried Chalupa shell instead of the soft flatbread gordita, called the new "Cheesy Chalupa Crunch." The test item has been spotted at select Taco Bell restaurants in Texas for $2.49 each.
What is a Doritos Cheesy Gordita Crunch?
The Doritos Cheesy Gordita Crunch features a Nacho Cheese Doritos Locos Tacos wrapped up in a soft piece of flatbread with seasoned beef, spicy ranch sauce, lettuce, cheddar cheese, and the brand's signature three cheese blend. While prices vary, the Doritos Cheesy Gordita Crunch goes for $4.19 at my local Taco Bell.
What is a double Cheesy Gordita Crunch?
First introduced back in the summer of 2018, the Double Cheesy Gordita Crunch features a crunchy taco shell filled with seasoned beef, lettuce, real cheddar cheese, and spicy ranch sauce all tucked in a piece of folded, warm flatbread with a melted three cheese blend and a second helping of seasoned beef.