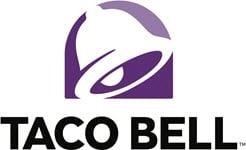 Nutrition facts and Weight Watchers points for Black Beans from Taco Bell.
Taco Bell Black Beans

Calories


There are 50 calories in Black Beans.

Black Beans

Nutrition Facts

Serving Size
1 bowl

Calories

50
Calories From Fat
10
Amount Per Serving
% Daily Value*

Total Fat

1g
2%
Saturated Fat
0.0g
0%
Trans Fat
0.0g
 

Cholesterol

0mg
0%

Sodium

135mg
6%

Total Carbohydrates

8g
3%
Dietary Fiber
3g
12%
Sugars
0g
 

Protein

2g
4%

Vitamin A

 
0%

Vitamin C

 
0%

Calcium

 
4%

Iron

 
4%
*All percent daily value figures are based on a 2,000 calorie diet.
Nutritional information source: Taco Bell
Taco Bell Black Beans

Allergens

Does Not Contain* egg fish gluten milk MSG peanuts shellfish soy tree nuts wheatUnknown glutamates mustard nitrates seeds sesame sulfites

Allergy Information: Taco Bell Black Beans does not contain egg, fish, gluten, milk, MSG, peanuts, shellfish, soy, tree nuts or wheat.*

* Please keep in mind that most fast food restaurants cannot guarantee that any product is free of allergens as they use shared equipment for prepping foods.
Taco Bell Black Beans

Ingredients

Black Beans: Black beans, water, onion, canola oil, seasoning (water, dextrose, salt, natural flavor, corn starch, corn oil, onion powder, garlic powder, turmeric), modified corn starch, salt, chili powder, garlic, onion. [certified vegan]




What are Taco Bell black beans made of?
Ingredients Water, Black Beans, Onions, Spice, Modified Food Starch, Contains Less than 2% of Corn Oil, Salt, Apple Cider Vinegar, Potassium Chloride, Chicken Fat, Cooked Chicken, Chicken Broth, Sugar, Caramel Color, Natural Flavor, Dried Garlic, Garlic Juice, Extractives of Paprika.
Are the black beans at Taco Bell Real?
We'd all like to think the refried beans at Taco Bell start out looking like beans and not like animal pellets you picked up at the local tractor supply store. Unfortunately, that's not the case, as evidenced by a TikTok user demonstrating how Taco Bell's refried beans are actually made.
What is in a Taco Bell black bean burrito?
The Black Bean Burrito is an intimidating menu item…if you believe in ghosts. To most people, it's just a delicious burrito full of seasoned rice, three-cheese blend, red sauce, and black beans; the classic fixings of a fantastic vegetarian dish.
What are the beans at Taco Bell made of?
WATER, PINTO BEANS, SALT, SOYBEAN OIL, PINK BEANS, NATURAL FLAVOR, SOY LECITHIN.
Are Taco Bell black beans good for you?
Black beans and rice
It's arguably one of the healthiest items you can buy at Taco Bell, too. One order has 190 calories and only 3.5 grams of fat, none of which is saturated. It also has six grams of protein, making for a nutrition choice that your dietitian will approve.
Does Taco Bell use horse meat?
Taco Bell has officially joined Club Horse Meat. The fast-food chain and subsidiary of Yum Brands says it has found horse meat in some of the ground beef it sells in the United Kingdom.
What is the healthiest thing to eat at Taco Bell?
The 8 Healthiest Dishes at Taco Bell You Have to Try
Burrito Supreme Fresco Style. …
Chicken Soft Taco Fresco Style. …
Bean Burrito. …
Veggie Power Menu Bowl. …
Cheesy Toasted Breakfast Burrito. …
Black Bean Crunchwrap Supreme Fresco Style. …
Grilled Steak Soft Taco Fresco Style. …
Black Beans and Rice.
Are the black beans at Taco Bell vegetarian?
Are Your Beans Vegetarian? Yes! In fact both of our beans – black beans and refried beans – are certified vegan (2) by the American Vegetarian Association (AVA).