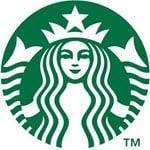 Nutrition facts and Weight Watchers points for Sweet Potato Kettle Potato Chips from Starbucks.
Starbucks Sweet Potato Kettle Potato Chips

Calories


There are 300 calories in Sweet Potato Kettle Potato Chips.

Sweet Potato Kettle Potato Chips

Nutrition Facts

Serving Size
1 bag

Calories

300
Calories From Fat
Amount Per Serving
% Daily Value*

Total Fat

18g
28%
Saturated Fat
1.5g
8%
Trans Fat
0g
 

Cholesterol

0mg
0%

Sodium

140mg
6%

Total Carbohydrates

33g
11%
Dietary Fiber
5g
20%
Sugars
9g
 

Protein

3g
6%

Vitamin A

 
?

Vitamin C

 
?

Calcium

 
?

Iron

 
?
*All percent daily value figures are based on a 2,000 calorie diet.
Nutritional information source: Starbucks
Starbucks Sweet Potato Kettle Potato Chips

Allergens

We are working on getting the allergen information for this item.
Starbucks Sweet Potato Kettle Potato Chips

Ingredients

Sweet Potatoes, Canola Oil And Or Safflower Oil And Or Sunflower Oil, Sea Salt
What are Starbucks chips?
Thick-cut kettle potato chips coated with tangy barbecue flavor—a smoky-sweet treat for your crunchy snack craving. 270 calories, 3g sugar, 13g fat. Full nutrition & ingredients list.
What is a kettle style potato chip?
Kettle chips have really come to mean any chip with a non-uniform shape, a real potato flavor, and a thicker, sturdier texture.
What are the healthiest sweet potato chips?
Jackson's Honest sweet potato chips are a great choice for when cravings for crunchy, salty snacks hit. These chips are made with just three ingredients — sweet potatoes, coconut oil, and sea salt. Coconut oil is an excellent choice for frying chips due to its stability at high temperatures ( 3 ).
Are Sweet Potato Chips Healthy?
Consumers often see these chips as a healthier alternative to other starchy snacks such as French fries, fried cheese snacks, or white potato chips. Sweet potato chips are an excellent source of vitamin A and they provide more fiber than a comparable serving of traditional chips.
What brand of chips does Starbucks sell?
Simply Salted Kettle Potato Chips.
What are Starbucks Frappuccino chips made of?
What are Starbucks Frappuccino Chips Made of? There are five main ingredients in Starbucks java chips: Confectionery sugar. It is made of vanilla, sugar, palm kernel and oils, milk, soy lecithin, and cocoa processed with alkali.
Are Kettle Chips Healthier?
It states the chips are about equal when it comes to fat, calories and carbohydrates. The major difference between the two is how they are made. Kettle-cooked chips are made in batches, while regular chips are made in a continuous process. Bottom line is they are both still fried in oil.
What are the unhealthiest chips?
The 15 Unhealthiest Chips On The Planet
fritos chili cheese flavored corn chips.
fritos flavor twists honey bbq.
snyders peanut butter filled pretzels.
ruffles double crunch zesty cheddar.
snyders pretzel pieces.
santitas yellow tortilla corn chips.
kettle brand krinkle cut buffalo bleu.
kettle krinkle cut potato chips.