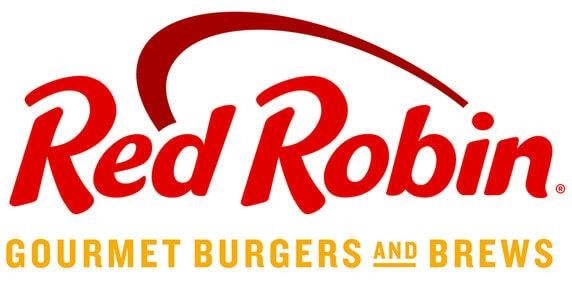 Nutrition facts and Weight Watchers points for Veggie Burger from Red Robin.
Red Robin Veggie Burger

Calories


There are 1201 calories in Veggie Burger.

Veggie Burger

Nutrition Facts

Serving Size
1 burger

Calories

1201
Calories From Fat
783
Amount Per Serving
% Daily Value*

Total Fat

87g
134%
Saturated Fat
16g
80%
Trans Fat
1g
 

Cholesterol

35mg
12%

Sodium

1010mg
42%

Total Carbohydrates

71g
24%
Dietary Fiber
8g
32%
Sugars
12g
 

Protein

26g
52%

Vitamin A

 
?

Vitamin C

 
?

Calcium

 
?

Iron

 
?
*All percent daily value figures are based on a 2,000 calorie diet.
Nutritional information source: Red Robin
Red Robin Veggie Burger

Allergens

We are working on getting the allergen information for this item.
Red Robin Veggie Burger

Ingredients

We are working on getting the ingredients for this item.
Is the veggie burger from Red Robin Good?
Like most other restaurants now a days, one can get any burger with a veggie patty but I found it to be a lot tastier at this restaurant than any other I have been to. My favorite is the Burnin Love. Spicy with a nice roasted jalapeño on the top. Also, their bottomless fries are good.
Is a veggie burger a real burger?
A veggie burger is a burger patty that does not contain meat. These burgers may be made from ingredients like beans, especially soybeans and tofu, nuts, grains, seeds or fungi such as mushrooms or mycoprotein.
Is Impossible burger at Red Robin Good?
The Impossible burger is definitely good: it's savory, has a good texture, and even has that umami flavor that comes from red meat. I suppose that's thanks to the heme, which is also what makes the Impossible burger "bleed" when cooked rare.
How many calories are in a Red Robin veggie burger?
Nutrition Facts
Calories 1200
(5021 kJ)
Trans Fat
1 g
Cholesterol
35 mg
12%
Sodium
1010 mg
42%
Total Carbohydrate
71 g
24%
What is the Red Robin Impossible Burger made of?
The Impossible Burger is made from soy protein concentrate, coconut oil, sunflower oil, potato protein, methylcellulose, yeast extract, salt, gums, and water and additives, including vitamin B12, zinc, vitamin B6, thiamin (B1) and niacin.
What plants are the Impossible Burger made of?
The Impossible Burger uses modified soy and a special ingredient that is derived from a genetically modified plant: the "heme" that makes the burgers "bleed" comes from soybean roots, but Impossible Foods manufactures it from yeast in order to produce the quantities they need.