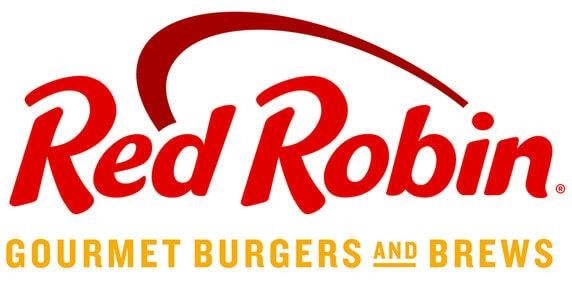 Nutrition facts and Weight Watchers points for Kids Red's Veggie Burger from Red Robin.
Red Robin Kids Red's Veggie Burger

Calories


There are 350 calories in Kids Red's Veggie Burger.

Kids Red's Veggie Burger

Nutrition Facts

Serving Size
1 burger

Calories

350
Calories From Fat
126
Amount Per Serving
% Daily Value*

Total Fat

14g
22%
Saturated Fat
3g
15%
Trans Fat
0g
 

Cholesterol

0mg
0%

Sodium

600mg
25%

Total Carbohydrates

42g
14%
Dietary Fiber
4g
16%
Sugars
8g
 

Protein

10g
20%

Vitamin A

 
?

Vitamin C

 
?

Calcium

 
?

Iron

 
?
*All percent daily value figures are based on a 2,000 calorie diet.
Nutritional information source: Red Robin
Red Robin Kids Red's Veggie Burger

Allergens

We are working on getting the allergen information for this item.
Red Robin Kids Red's Veggie Burger

Ingredients

We are working on getting the ingredients for this item.
What is Red Robins veggie burger made of?
Ancient-grain-and-quinoa veggie patty with Swiss cheese, house-made salsa, fresh avocado slices, roasted garlic aioli and lettuce. Would you like to customize your burger? No price altering requests.
Is the veggie burger at Red Robin healthy?
As for protein, you'll have another healthier option other than grilled chicken: Red Robin's 130-calorie, vegetarian-friendly quinoa patty has just 4g of fat and packs more protein than other non-chicken options, like a side of beans or fried egg.
What veggie patty does Red Robin use?
A Red Robin custom blended ancient grain and quinoa veggie patty. This patty is considered vegan and free of gluten.
Are Red Robin zucchini fries vegan?
Are Red Robin's fries vegan? None of the fries at Red Robin are vegan-friendly. The steak fries, sweet potato fries, zucchini fries, and garlic fries all contain both eggs and milk.
How many calories are in a Red Robin veggie burger?
Nutrition Facts
Calories 1200
(5021 kJ)
Trans Fat
1 g
Cholesterol
35 mg
12%
Sodium
1010 mg
42%
Total Carbohydrate
71 g
24%
Is the Red Robin Impossible Burger vegan?
Red Robin now has not one, but two, vegan-friendly burger patties on their menu–a quinoa-based Veggie Patty and the Impossible burger. They also embrace customizing any of their burgers however you like.
Are cauliflower wings at Red Robin vegan?
Red Robin is Now Serving Vegetarian-Friendly Cauliflower Wings. In an effort to cater to consumers who don't eat meat, Red Robin has introduced a new vegan Cauliflower Wings option. Though Red Robin's new dish is called Cauliflower Wings, the dish is really more 'bites' than chicken wings.
Is Red Robin sesame bun vegan?
Are there vegan buns at Red Robin? Yes, there are four vegan bun options here: brioche bun, classic sesame bun, wedgie style bun (lettuce), and the tavern bun.