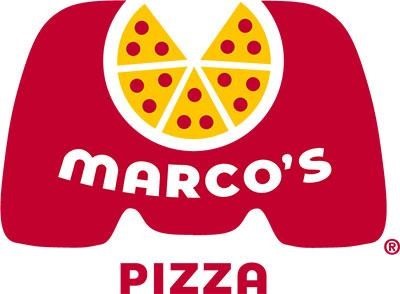 Nutrition facts and Weight Watchers points for Tropicana Pink Lemonade from Marco's Pizza.
Marco's Pizza Tropicana Pink Lemonade

Calories


There are 300 calories in Tropicana Pink Lemonade.

Tropicana Pink Lemonade

Nutrition Facts

Serving Size
23 fl oz

Calories

300
Calories From Fat
Amount Per Serving
% Daily Value*

Total Fat

0g
0%
Saturated Fat
0g
0%
Trans Fat
0g
 

Cholesterol

0mg
0%

Sodium

295mg
12%

Total Carbohydrates

77g
26%
Dietary Fiber
0g
0%
Sugars
77g
 

Protein

0g
0%

Vitamin A

 
?

Vitamin C

 
?

Calcium

 
?

Iron

 
?
*All percent daily value figures are based on a 2,000 calorie diet.
Nutritional information source: Marco's Pizza
Marco's Pizza Tropicana Pink Lemonade

Allergens

Does Not Contain* egg fish milk peanuts shellfish soy tree nuts wheatUnknown glutamates gluten MSG mustard nitrates seeds sesame sulfites

Allergy Information: a Marco's Pizza Tropicana Pink Lemonade does not contain egg, fish, milk, peanuts, shellfish, soy, tree nuts or wheat.*

* Please keep in mind that most fast food restaurants cannot guarantee that any product is free of allergens as they use shared equipment for prepping foods.
Marco's Pizza Tropicana Pink Lemonade

Ingredients

(treated water, high fructose corn syrup, citric acid, sodium citrate, natural flavor, lemon juice concentrate,gum arabic, sodium benzoate (preserves freshness) glycerol ester of rosin, potassium sorbate (preserves freshness), calcium disodium edta (to protect flavor), red 40)




What is in Tropicana lemonade?
Water, sugar, not from concentrate lemon juice, white grapefruit pulp, natural flavours.
How many calories is a 32oz pink lemonade?
Beverages Tropicana Pink Lemonade 32 Oz. (1 serving) contains 104g total carbs, 104g net carbs, 0g fat, 0g protein, and 400 calories.
Does Tropicana Pink Lemonade have caffeine?
No caffeine. Made with real fruit juice. A good source of Vitamin C.
Is Tropicana Lemonade good for you?
Tropicana has the same number of calories and sugar as Simply Lemonade, but incorporates white grapefruit pulp into the mix. If you're one of the many people who have a sensitivity to grapefruit, you may want to avoid this lemonade.
Is Tropicana Pink Lemonade a soda?
Non-carbonated; No caffeine.
What does Tropicana Pink Lemonade taste like?
It has a rich lemony flavor to it but it's not too sweet which I love. Tropicana pink lemonade takes me back to when we had picnics at the park. My parents would always buy my siblings and I each a different flavor and this was my favorite. It has a rich lemony flavor to it but it's not too sweet which I love.