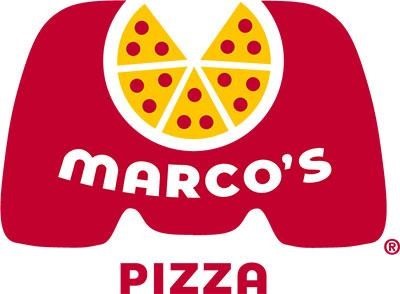 Nutrition facts and Weight Watchers points for Spaghetti and Chicken from Marco's Pizza.
Marco's Pizza Spaghetti and Chicken

Calories


There are 921 calories in Spaghetti and Chicken.

Spaghetti and Chicken

Nutrition Facts

Serving Size
1 Order

Calories

921
Calories From Fat
250
Amount Per Serving
% Daily Value*

Total Fat

27.8g
43%
Saturated Fat
11.5g
58%
Trans Fat
0.6g
 

Cholesterol

104mg
35%

Sodium

2488mg
104%

Total Carbohydrates

110g
37%
Dietary Fiber
6g
24%
Sugars
13g
 

Protein

55g
110%

Vitamin A

 
?

Vitamin C

 
?

Calcium

 
?

Iron

 
?
*All percent daily value figures are based on a 2,000 calorie diet.
Nutritional information source: Marco's Pizza
Marco's Pizza Spaghetti and Chicken

Allergens

Contains milk soy wheatDoes Not Contain* egg fish peanuts shellfish tree nutsUnknown glutamates gluten MSG mustard nitrates seeds sesame sulfites

Allergy Information: a Marco's Pizza Spaghetti and Chicken contains milk, soy and wheat. a Marco's Pizza Spaghetti and Chicken does not contain egg, fish, peanuts, shellfish or tree nuts.*

* Please keep in mind that most fast food restaurants cannot guarantee that any product is free of allergens as they use shared equipment for prepping foods.
Marco's Pizza Spaghetti and Chicken

Ingredients

Spaghetti: (water, enriched semolina (semolina wheat flour, niacin, ferrous sulfate, thiamine mononitrate, riboflavin, folic acid).);.

Chicken Dipper: Boneless Chicken Breast Meat with Rib Meat, Water, Seasoning [Chicken Broth Powder (Chicken Broth, Salt, Flavorings)], Salt, Modified Food Starch, Yeast Extract, Salt, Sodium Phosphates, Soy Protein Concentrate. Breaded with Wheat Flour, Water, Bleached Wheat Flour, Spices, Salt, Garlic Powder, Spice, Wheat Gluten, Modified Corn Starch, Dried Garlic, Soybean Oil (Anti-Dusting Agent), Natural Flavors [Spice Extractives including Celery Seed], Modified Food Starch, Dextrose, Oleoresin of Parika, Xanthan Gum, Annatto, Natural Extractives of Annatto, and Vegetable Oil.

Signature Pizza Sauce: Pizza Sauce (Crushed Tomatoes, Salt. Citric or Ascorbic Acid, and Basil), Water, Spices for Sauce (Salt, Sugar, Fructose, Spice, Garlic Powder, and Silicon Dioxide to prevent caking)..

Cheese: (pasteurized part skim milk, cheese cultures, salt, powdered cellulose to prevent caking, enzymes, natamycin to protect flavor).Low-Moisture Part-Skim Mozzarella (Pasteurized Part-Skim Milk, Cheese Culture, Salt, Enzymes), NotSmoked Provolone Cheese (Pasteurized Milk, Cheese Culture, Salt, Enzymes), Muenster Cheese (Pasteurized Milk, Cheese Culture, Salt, Enzymes). Anti-Caking Blend (Powder Cellulose).
What is on Marcos buffalo chicken pizza?
The Buffalo Chicken Pizza features Buffalo sauce and five fresh cheeses topped with grilled all-white meat chicken and freshly sliced red onions on the brand's Original Crust. The pizza is served with your choice of ranch or blue cheese dipping sauce on the side.
What style of pizza is Marcos?
Quote from Youtube:: Media also known as old world pepperoni crispy roni cups are an alternative to the otherwise flattened chewy pepperoni slices you see on other pizzas.

What makes Marco's Pizza different?
Every Marco's pizza is made in-house daily with the freshest ingredients possible. Our dough is made in-store daily from spring wheat flour, specially filtered water and high-quality yeast, and our proprietary pizza sauce was developed by our founder and his father from blended tomatoes and spices.
What is Marcos white sauce?
ITEM #7601. Marco's Aged White Cheese Sauce is a decadent, full-flavored blend of Wisconsin cheeses, including White American and Montamoré ® cheese, fresh cream, and butter. Use it as a pasta sauce, pizza sauce, as a dip, or a creamy base for vanilla dessert sauces.
What sauce is on the Marcos Philly cheese steak pizza?
white cheese sauce
The Philly combines white cheese sauce with shaved steak, marinated mushrooms, green peppers and onions, topped with Marco's three signature cheeses.
What is Marcos Old World pepperoni?
"Old World Pepperoni® is a smaller, round pepperoni baked in a natural casing, which causes the pepperoni to curl up and create its signature toasty-bowl shape," says Chef Andy Dismore, Marco's Senior Director of Culinary Innovation.
Is Marco's pizza worth it?
Some may feel that's on the pricey side for a pizza chain, but I'd argue it's so worth it when you consider the quality and impressive flavors of Marco's ingredients. Between the superb customer service, quality ingredients, great-tasting food, and reasonable prices, Marco's Pizza really won me over.
Is Domino's better than Marco's pizza?
Domino's Pizza has a negative social sentiment, when analyzing social media channels and online mentions. Their current market cap is $14.27B. Marco's Pizza's brand is ranked #- in the list of Global Top 1000 Brands, as rated by customers of Marco's Pizza.

Domino's Pizza vs Marco's Pizza.
| 38% | Promoters |
| --- | --- |
| 13% | Passive |
| 49% | Detractors |