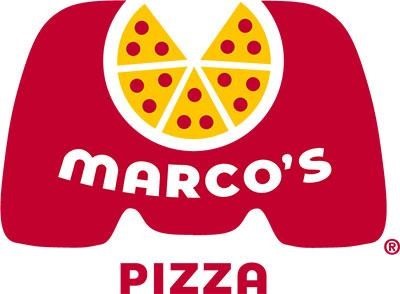 Nutrition facts and Weight Watchers points for Soft Pretzel from Marco's Pizza.
Marco's Pizza Soft Pretzel

Calories


There are 200 calories in Soft Pretzel.

Soft Pretzel

Nutrition Facts

Serving Size
1 Pretzel

Calories

200
Calories From Fat
12
Amount Per Serving
% Daily Value*

Total Fat

1.3g
2%
Saturated Fat
0g
0%
Trans Fat
0g
 

Cholesterol

0mg
0%

Sodium

0mg
0%

Total Carbohydrates

40g
13%
Dietary Fiber
0g
0%
Sugars
1g
 

Protein

6g
12%

Vitamin A

 
?

Vitamin C

 
?

Calcium

 
?

Iron

 
?
*All percent daily value figures are based on a 2,000 calorie diet.
Nutritional information source: Marco's Pizza
Marco's Pizza Soft Pretzel

Allergens

Contains wheatDoes Not Contain* egg fish milk peanuts shellfish soy tree nutsUnknown glutamates gluten MSG mustard nitrates seeds sesame sulfites

Allergy Information: a Marco's Pizza Soft Pretzel contains wheat. a Marco's Pizza Soft Pretzel does not contain egg, fish, milk, peanuts, shellfish, soy or tree nuts.*

* Please keep in mind that most fast food restaurants cannot guarantee that any product is free of allergens as they use shared equipment for prepping foods.
Marco's Pizza Soft Pretzel

Ingredients

Pretzel: PRETZEL (ENRICHED WHEAT FLOUR (WHEAT FLOUR MALTED BARLEY FLOUR, NIACIN, REDUCED IRON, THIAMINE MONONITRATE, RIBOFLAVIN, FOLIC ACID), WATER, CORN SYRUP, YEAST, SALT, BICARBONATES AND CARBONATES OF SODA).
How many carbs are in a soft pretzel with cheese?
Carry Out Made to Order Items – Division of University Housing
Nutrition Facts
How many net carbs are in Super Soft Pretzel with Cheese? Amount of net carbs in Super Soft Pretzel with Cheese: Net carbs 99.4g
–
What is Marcos Romesan seasoning?
Marco's Pizza is offering a new crustless pizza option with the debut of Specialty Pizza Bowls. The All Meat Pizza Bowl includes pepperoni, ham, Italian sauce and bacon baked with original sauce and three sauces then topped with Romesan seasoning — a Parmesan-based seasoning with Italian herbs and spices.
How many carbs are in a large soft pretzel?
And if you opt for a large soft pretzel, you may be looking at nearly 100 grams of carbs!
How many calories are in a concession pretzel?
340 Calories
| Fat | 2 g |
| --- | --- |
| Carbs | 70 g |
| Fiber | 2 g |
| Protein | 10 g |
How bad are soft pretzels for you?
You may think that with only 1 gram of fat per serving, pretzels are a virtuous snack choice. However, pretzels are essentially refined carbohydrates that offer barely any nutritional benefits and an overdose of salt. Just 10 pretzels can contribute to more than half of the 1.5 grams of sodium a person needs each day.
Are pretzels good for weight loss?
Bad Snack 4: Pretzels
"While this salty treat can be low in fat, they hold no redeeming nutritional value whatsoever," Grotto says. "In a side-by-side comparison, 1 ounce of pretzels raised blood sugar higher than 1 ounce of potato chips."