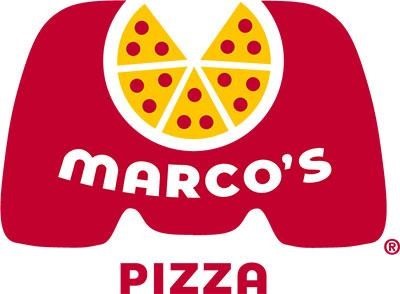 Nutrition facts and Weight Watchers points for Ranch Dressing from Marco's Pizza.
Marco's Pizza Ranch Dressing

Calories


There are 210 calories in Ranch Dressing.

Ranch Dressing

Nutrition Facts

Serving Size
1 Packet

Calories

210
Calories From Fat
135
Amount Per Serving
% Daily Value*

Total Fat

15g
23%
Saturated Fat
2.5g
13%
Trans Fat
0g
 

Cholesterol

5mg
2%

Sodium

310mg
13%

Total Carbohydrates

1g
0%
Dietary Fiber
0g
0%
Sugars
1g
 

Protein

0g
0%

Vitamin A

 
?

Vitamin C

 
?

Calcium

 
?

Iron

 
?
*All percent daily value figures are based on a 2,000 calorie diet.
Nutritional information source: Marco's Pizza
Marco's Pizza Ranch Dressing

Allergens

Contains egg milkDoes Not Contain* fish peanuts shellfish soy tree nuts wheatUnknown glutamates gluten MSG mustard nitrates seeds sesame sulfites

Allergy Information: a Marco's Pizza Ranch Dressing contains egg and milk. a Marco's Pizza Ranch Dressing does not contain fish, peanuts, shellfish, soy, tree nuts or wheat.*

* Please keep in mind that most fast food restaurants cannot guarantee that any product is free of allergens as they use shared equipment for prepping foods.
Marco's Pizza Ranch Dressing

Ingredients

(soybean oil, water, buttermilk, distilled vinegar, salt, egg yolk, sugar, whey protein concentrate, garlic juice, monosodium glutamate, xanthan gum, natural flavor, onion*, potassium sorbate and sodium benzoate added as preservatives, polysorbate 60, garlic*, spice, phosphoric acid, lactic acid, calcium disodium EDTA added to protect flavor. *dehydrated).
What is in Marco's pizza sauce?
Marco's Pizza Signature Pizza Sauce For Medium Pizza Ingredients. Pizza Sauce (Crushed Tomatoes, Salt. Citric or Ascorbic Acid, and Basil), Water, Spices for Sauce (Salt, Sugar, Fructose, Spice, Garlic Powder, and Silicon Dioxide to prevent caking).
What is Marco's Pizza Romesan seasoning?
Marco's Pizza is offering a new crustless pizza option with the debut of Specialty Pizza Bowls. The All Meat Pizza Bowl includes pepperoni, ham, Italian sauce and bacon baked with original sauce and three sauces then topped with Romesan seasoning — a Parmesan-based seasoning with Italian herbs and spices.
Does Marco's pizza sauce have garlic in it?
LIQUID AND HYDROGENATED SOYBEAN OIL, WATER, SALT, CONTAINS LESS THAN 2% OF GARLIC*, VEGETABLE MONO & DIGLYCERIDES, NATURAL & ARTIFICIAL FLAVORS, SOY LECITHIN, CITRIC ACID, POTASSIUM SORBATE (A PRESERVATIVE), CALCIUM DISODIUM EDTA ADDED TO PROTECT FLAVOR, BETA CAROTENE (COLOR), VITAMIN A PALMITATE ADDED.
What is Marcos pizza white sauce made of?
Marco's Aged White Cheese Sauce is a decadent, full-flavored blend of Wisconsin cheeses, including White American and Montamoré ® cheese, fresh cream, and butter. Use it as a pasta sauce, pizza sauce, as a dip, or a creamy base for vanilla dessert sauces.
How much sugar is in Marco's pizza sauce?
Marco's Pizza Signature Pizza Sauce Side Nutrition Facts
Serving Size
1 Ounce-weight
Sodium
181mg
8%
Total Carbohydrates
2g
1%
Dietary Fiber
0g
0%
Sugars
2g
Does Marco's pizza use real cheese?
It is 100% real cheese, not some bizarre lab-created amalgam that requires a name like "cheese product" or "cheese food" — instead of being made from milk, they sometimes include vegetable oil, dry milk, whey solids or fast-acting enzymes — or even, as some pizza chains have used, a concoction known as "cheese for …
What are Marcos crust toppers?
At Marco's Pizza, cheeses are fresh, never frozen. The dough is made daily and is soft, yet firm. You also have a choice of crust "toppers" — garlic butter, Roma seasoning and Parmesan cheese — applied right after the pizza is baked to impart additional flavor.