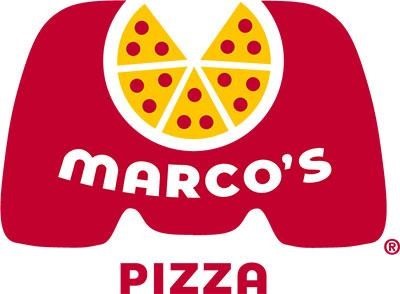 Nutrition facts and Weight Watchers points for Onions for Kids Pizza from Marco's Pizza.
Marco's Pizza Onions for Kids Pizza

Calories


There are 9 calories in Onions for Kids Pizza.

Onions for Kids Pizza

Nutrition Facts

Serving Size
0.8 Ounce-weight

Calories

9
Calories From Fat
Amount Per Serving
% Daily Value*

Total Fat

0g
0%
Saturated Fat
0g
0%
Trans Fat
0g
 

Cholesterol

0mg
0%

Sodium

1mg
0%

Total Carbohydrates

2g
1%
Dietary Fiber
0g
0%
Sugars
1g
 

Protein

0g
0%

Vitamin A

 
?

Vitamin C

 
?

Calcium

 
?

Iron

 
?
*All percent daily value figures are based on a 2,000 calorie diet.
Nutritional information source: Marco's Pizza
Marco's Pizza Onions for Kids Pizza

Allergens

Does Not Contain* egg fish milk peanuts shellfish soy tree nuts wheatUnknown glutamates gluten MSG mustard nitrates seeds sesame sulfites

Allergy Information: a Marco's Pizza Onions for Kids Pizza does not contain egg, fish, milk, peanuts, shellfish, soy, tree nuts or wheat.*

* Please keep in mind that most fast food restaurants cannot guarantee that any product is free of allergens as they use shared equipment for prepping foods.
Marco's Pizza Onions for Kids Pizza

Ingredients

(yellow onion)
What is Romesan seasoning?
The All Meat Pizza Bowl includes pepperoni, ham, Italian sauce and bacon baked with original sauce and three sauces then topped with Romesan seasoning — a Parmesan-based seasoning with Italian herbs and spices.
How big is a Marcos small pizza?
A small 10 inch white cheese pizza at Marco's costs on average $11.00, but a Large 14 inch one will only cost 6 dollars more at the price of $17.00.
How does Marco's Pizza cook their pizza?

Quote from Youtube:: The sauce uses imported herbs and spices. And vine ripened roma tomatoes meanwhile the cheese they use at their locations is a mysterious three cheese blend that is never frozen.

What is in Marco's pizza dough?
At Marco's, dough isn't just about flour and water. It's about premium flour. It's about the perfect water-to-air temperature ratio. If it sounds like where art and science meet, that's because it is.
What is Roma seasoning Marcos?
Italian cooking has become almost standard fare in America, but our Old World Roma seasoning blend is anything but average. It unleashes the flavor and aroma of fragrant oregano, basil, thyme, garlic and other herbs reminiscent of the most popular neighborhood trattorias in Rome. Description.
What is Marco's pizza Roma seasoning?
Dehydrated vegetables (garlic, red and green bell pepper), parmesan cheese (cultured part skim milk, salt, and enzymes), bread crumbs [bleached wheat flour, contains 2% or less of each of the following: dextrose, yeast, soybean oil, salt], salt, spice, oleoresin turmeric, and oleoresin paprika.
What makes Marco's pizza different?
Every Marco's pizza is made in-house daily with the freshest ingredients possible. Our dough is made in-store daily from spring wheat flour, specially filtered water and high-quality yeast, and our proprietary pizza sauce was developed by our founder and his father from blended tomatoes and spices.
What sauce does Marco's pizza use?
The distinctive Marco's Pizza Sauce with Basil is sure to enhance the taste of all kinds of pizzas. Made with basil, this pizza sauce is flavorful and has a rich texture. With 6 packets of Marco's sauce, the bulk pack will be an ideal option for pizzerias, events, fast-food chains, restaurants, and convenience stores.