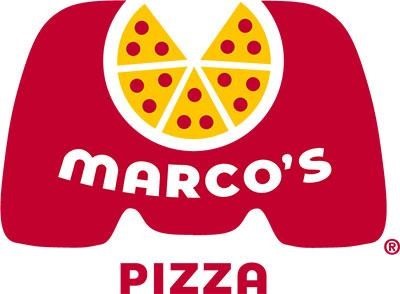 Nutrition facts and Weight Watchers points for Greek Salad from Marco's Pizza.
Marco's Pizza Greek Salad

Calories


There are 344 calories in Greek Salad.

Greek Salad

Nutrition Facts

Serving Size
1 Serving (1/2 Salad)

Calories

344
Calories From Fat
293
Amount Per Serving
% Daily Value*

Total Fat

32.5g
50%
Saturated Fat
7.7g
39%
Trans Fat
0g
 

Cholesterol

24mg
8%

Sodium

999mg
42%

Total Carbohydrates

7g
2%
Dietary Fiber
2g
8%
Sugars
3g
 

Protein

6g
12%

Vitamin A

 
?

Vitamin C

 
?

Calcium

 
?

Iron

 
?
*All percent daily value figures are based on a 2,000 calorie diet.
Nutritional information source: Marco's Pizza
Marco's Pizza Greek Salad

Allergens

Contains egg milkDoes Not Contain* fish peanuts shellfish soy tree nuts wheatUnknown glutamates gluten MSG mustard nitrates seeds sesame sulfites

Allergy Information: a Marco's Pizza Greek Salad contains egg and milk. a Marco's Pizza Greek Salad does not contain fish, peanuts, shellfish, soy, tree nuts or wheat.*

* Please keep in mind that most fast food restaurants cannot guarantee that any product is free of allergens as they use shared equipment for prepping foods.
Marco's Pizza Greek Salad

Ingredients

Iceberg Lettuce: (lettuce).

Romaine Lettuce: (romaine lettuce).

Greek Dressing: (soybean oil, water, extra virgin olive oil, red wine vinegar, distilled vinegar, feta cheese (part-skim milk, cheese cultures, salt, enzymes), salt, sugar, egg yolk, spices, garlic*, bell peppers*, onion*, sodium benzoate added as preservative, xanthan gum, propylene glycol alginate, mustard seed, calcium disodium edta added to protect flavor.).

Feta Cheese: Pasteurized Milk, Salt, Cheese Cultures, Enzymes, Powdered Cellulose added as an anti-caking agent.

Tomatoes: (tomatoes.).

Banana Peppers: (fresh peppers, water, vinegar, salt, calcium chloride, sodium benzoate (preservative), natural flavors, yellow 5, sodium metabisulfite (preservative).).

Black Olives: (olives, water, salt, and ferrous gluconate added to stabilize color.).

Red Onions: (red onion)
How many calories is in a Greek salad from Marcos?
344 calories
Marco's Pizza Greek Salad Calories
There are 344 calories in a Greek Salad from Marco's Pizza. Most of those calories come from fat (85%).
How many calories are in Greek salad?
There are 106 calories in 1 cup of Greek Salad.
Common serving sizes.
| Serving Size | Calories |
| --- | --- |
| 100 g | 101 |
| 1 cup | 106 |
How many carbs are in a Marcos salad?
Nutrition Facts
Calories 160
(669 kJ)
Sodium
350 mg
15%
Total Carbohydrate
10 g
3%
Dietary Fiber
2 g
8%
Sugars
2 g
What is Greek salad called in Greece?
Horiatiki
Greek salad is also known as "Horiatiki or Xoriatiki" which means Village salad. This actually means that it is a rustic dish, made simple with a few good quality ingredients.