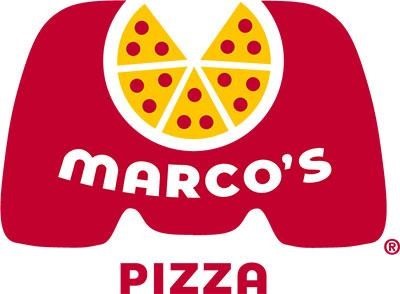 Nutrition facts and Weight Watchers points for Garden Salad from Marco's Pizza.
Marco's Pizza Garden Salad

Calories


There are 371 calories in Garden Salad.

Garden Salad

Nutrition Facts

Serving Size
1 Serving (1/2 Salad)

Calories

371
Calories From Fat
216
Amount Per Serving
% Daily Value*

Total Fat

24g
37%
Saturated Fat
5.7g
29%
Trans Fat
0.1g
 

Cholesterol

19mg
6%

Sodium

690mg
29%

Total Carbohydrates

16g
5%
Dietary Fiber
2g
8%
Sugars
4g
 

Protein

6g
12%

Vitamin A

 
?

Vitamin C

 
?

Calcium

 
?

Iron

 
?
*All percent daily value figures are based on a 2,000 calorie diet.
Nutritional information source: Marco's Pizza
Marco's Pizza Garden Salad

Allergens

Contains egg milk soy wheatDoes Not Contain* fish peanuts shellfish tree nutsUnknown glutamates gluten MSG mustard nitrates seeds sesame sulfites

Allergy Information: a Marco's Pizza Garden Salad contains egg, milk, soy and wheat. a Marco's Pizza Garden Salad does not contain fish, peanuts, shellfish or tree nuts.*

* Please keep in mind that most fast food restaurants cannot guarantee that any product is free of allergens as they use shared equipment for prepping foods.
Marco's Pizza Garden Salad

Ingredients

Iceberg Lettuce: (lettuce).

Romaine Lettuce: (romaine lettuce).

Ranch Dressing: (soybean oil, water, buttermilk, distilled vinegar, salt, egg yolk, sugar, whey protein concentrate, garlic juice, monosodium glutamate, xanthan gum, natural flavor, onion*, potassium sorbate and sodium benzoate added as preservatives, polysorbate 60, garlic*, spice, phosphoric acid, lactic acid, calcium disodium EDTA added to protect flavor. *dehydrated)..

Tomatoes: (tomatoes.).

Black Olives: (olives, water, salt, and ferrous gluconate added to stabilize color.).

Cheddar Cheese: (cultured pasteurized milk, salt, enzymes, color added, annatto color, anticake (potato starch, powdered cellulose), natamycin (natural mold inhibitor).).

Green Peppers: (bell peppers.).

Red Onions: (red onion).

Croutons: Croutons TOL ( ENRICHED FLOUR (WHEAT FLOUR, MALTED BARLEY FLOUR, NIACIN, REDUCED IRON, THIAMIN MONONITRATE, RIBOFLAVIN, FOLIC ACID), CANOLA OIL, WHEY, SALT, YEAST, HIGH FRUCTOSE CORN SYRUP, 2% OR LESS OF SUGAR, CALCIUM PROPIONATE (PRESERVATIVE), CALCIUM PEROXIDE, CALCIUM SULFATE, ASCORBIC ACID, AZODICARBONAMIDE, SODIUM STEAROYL LACTYLATE, SPICES, PARSLEY*, ONION POWDER, WHEAT GLUTEN, COLORS (PAPRIKA, TURMERIC, EXTRACTIVE OF PAPRIKA), SPICE EXTRACTIVE, TBHQ (TO PRESERVE FRESHNESS). *DEHYDRATED).
What is in Marcos Greek salad?
Gorgeous Greek Salad from Marco's Pizza! A rainbow of red onions, black olives, banana peppers, sliced tomatoes, Feta cheese crumbles on freshly cut lettuce.
How many calories are in a Marcos garden salad?
Nutrition Facts
Calories 160
(669 kJ)
Sodium
350 mg
15%
Total Carbohydrate
10 g
3%
Dietary Fiber
2 g
8%
Sugars
2 g
How much is Marcos garden salad?
Marco's Pizza Menu With Prices (Updated: May 2022)
Food
Size
Price
Salads
Garden
Small
$5.99
Garden
Large
$8.99
Antipasto
Small
$5.99
What is in a Marco's pizza Bowl?
With the Build-Your-Own Pizza Bowls debuting as a national menu item, Marco's fans have been given full permission to eat pizza with a fork—any way they like it. Baked in a bowl, the crustless pizza features Marco's original sauce recipe, three fresh signature cheeses and their choice of up to four toppings for $7.99.
How many calories is in a Greek salad from Marcos?
344 calories
Marco's Pizza Greek Salad Calories
There are 344 calories in a Greek Salad from Marco's Pizza. Most of those calories come from fat (85%).
How many calories are in Greek salad?
There are 106 calories in 1 cup of Greek Salad.
Common serving sizes.
| Serving Size | Calories |
| --- | --- |
| 100 g | 101 |
| 1 cup | 106 |
What is Roma crust?
The major thing about Roma pizza is its crust. It is very thin and that's why it turns out to be crunchy and crispy. To be more exact about the texture, think about a cracker. Because of this, the Roma pizza is also known as scrocchiarella.
Does Marcos have cauliflower crust?
Marco's Pizza Small Cauliflower Crust Calories
There are 85 calories in a Small Cauliflower Crust from Marco's Pizza. Most of those calories come from carbohydrates (67%).