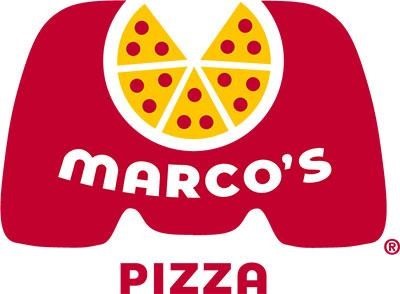 Nutrition facts and Weight Watchers points for Chocolatey Chunk Cookie from Marco's Pizza.
Marco's Pizza Chocolatey Chunk Cookie

Calories


There are 370 calories in Chocolatey Chunk Cookie.

Chocolatey Chunk Cookie

Nutrition Facts

Serving Size
1 Each

Calories

370
Calories From Fat
162
Amount Per Serving
% Daily Value*

Total Fat

18g
28%
Saturated Fat
11g
55%
Trans Fat
0g
 

Cholesterol

15mg
5%

Sodium

430mg
18%

Total Carbohydrates

50g
17%
Dietary Fiber
0g
0%
Sugars
29g
 

Protein

4g
8%

Vitamin A

 
?

Vitamin C

 
?

Calcium

 
?

Iron

 
?
*All percent daily value figures are based on a 2,000 calorie diet.
Nutritional information source: Marco's Pizza
Marco's Pizza Chocolatey Chunk Cookie

Allergens

Contains milk peanuts soy tree nuts wheatDoes Not Contain* egg fish shellfishUnknown glutamates gluten MSG mustard nitrates seeds sesame sulfites

Allergy Information: a Marco's Pizza Chocolatey Chunk Cookie contains milk, peanuts, soy, tree nuts and wheat. a Marco's Pizza Chocolatey Chunk Cookie does not contain egg, fish or shellfish.*

* Please keep in mind that most fast food restaurants cannot guarantee that any product is free of allergens as they use shared equipment for prepping foods.
Marco's Pizza Chocolatey Chunk Cookie

Ingredients

Flour (wheat flour, malted barley flour), Dark Chocolate (sugar, vegetable oil [palm kernel and hydrogenated palm], cocoa, skim milk, cocoa processed with alkali, vanilla, natural and artificial flavors, sorbitan tristearate and soy lecithin [emulsifiers], salt), Sugar, Brown Sugar (granulated sugar, refined cane molasses syrup), Margarine (palm oil, water, soybean oil, salt, vegetable mono and diglycerides, soy lecithin, sodium benzoate [preservative], citric acid, natural and artificial flavor, beta carotene [color], vitamin A palmitate added, whey), Butter (pasteurized cream, salt), Apple Sauce (apples, water), Invert Sugar, Vanilla, Salt, Canola Oil, Baking Soda (sodium bicarbonate), Sunflower Lecithin (minimum 50% hydrolyzed sunflower lecithin, tricalcium phosphate [anti-caking agent], rice flour), Baking Powder (corn starch, sodium bicarbonate, anhydrous sodium aluminum sulfate, monocalcium phosphate).