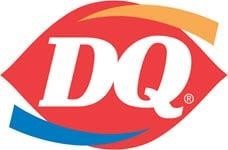 Nutrition facts and Weight Watchers points for Whipped Topping from Dairy Queen.
Dairy Queen Whipped Topping

Calories


There are 90 calories in Whipped Topping.

Whipped Topping

Nutrition Facts

Serving Size
28g

Calories

90
Calories From Fat
60
Amount Per Serving
% Daily Value*

Total Fat

7g
11%
Saturated Fat
7.0g
35%
Trans Fat
0.0g
 

Cholesterol

0mg
0%

Sodium

0mg
0%

Total Carbohydrates

7g
2%
Dietary Fiber
0g
0%
Sugars
7g
 

Protein

0g
0%

Vitamin A

 
0%

Vitamin C

 
0%

Calcium

 
0%

Iron

 
0%
*All percent daily value figures are based on a 2,000 calorie diet.
Nutritional information source: Dairy Queen
Dairy Queen Whipped Topping

Allergens

We are working on getting the allergen information for this item.
Dairy Queen Whipped Topping

Ingredients

We are working on getting the ingredients for this item.
What is the difference between whipping cream and whipped topping?
Whipped cream in a can generally contains real cream as the first ingredient, but also has added sugars and chemical stabilizers. Frozen whipped topping is also made with real cream, but it's first ingredients usually consist of water, hydrogenated oils, and sugars.
What is whipped topping made of?
It generally contains very few ingredients—just cream, confectioners' sugar and vanilla extract (although store-bought whipped cream may also contain gelatin as a stabilizer).
What is meant by whipped topping?
whipped cream in American English
rich sweet cream stiffened as by whipping and used as a topping on desserts, etc. : also whip cream.
Is whipped topping healthier than ice cream?
Is whipped cream or ice cream worse? Although it has more fat, whipped cream also contains a significant amount of sugar. Whipping cream can have more or less sugar depending on how much sugar you add in your heavy whipping cream while creating it, therefore it can have more or less sugar than icecream.
Is topping cream same as whipping cream?
Apart from milk cream, a non-dairy Whipping Cream(also called Whip Topping) is also available in the market which gives the same look and feels like a whipping cream (both before and after whipping). Though this is not a milk-based product, this is used quite often in the replacement of whipping cream.
Is Cool Whip whipped cream?
For this reason, Cool Whip is actually categorized, advertised and labeled as "whipped topping," not whipped cream.
How do you use whipped topping?
How to Use Whipped Cream:
Put a dollop on strawberries or fruit salad.
Use it to top pies, cakes, fruit crisps, pancakes, French toast or waffles.
Add a spoonful to hot chocolate, or to an after-dinner coffee.
Kids will want to get into it if there's food coloring involved.
Is whipping cream sweet?
Whipped cream is often sweetened (usually with confectioner's sugar, which dissolves easily in the cream and does not leave a grainy texture) and it is sometimes flavored with vanilla.