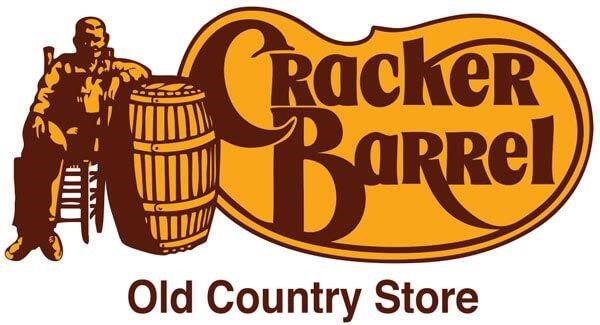 Nutrition facts and Weight Watchers points for Cole Slaw from Cracker Barrel.
Cracker Barrel Cole Slaw

Calories


There are 250 calories in Cole Slaw.

Cole Slaw

Nutrition Facts

Serving Size
1 side order

Calories

250
Calories From Fat
189
Amount Per Serving
% Daily Value*

Total Fat

21g
32%
Saturated Fat
3g
15%
Trans Fat
0g
 

Cholesterol

20mg
7%

Sodium

170mg
7%

Total Carbohydrates

14g
5%
Dietary Fiber
0g
0%
Sugars
13g
 

Protein

0g
0%

Vitamin A

 
?

Vitamin C

 
?

Calcium

 
?

Iron

 
?
*All percent daily value figures are based on a 2,000 calorie diet.
Nutritional information source: Cracker Barrel
Cracker Barrel Cole Slaw

Allergens

We are working on getting the allergen information for this item.
Cracker Barrel Cole Slaw

Ingredients

We are working on getting the ingredients for this item.
What is the difference between cole slaw and slaw?
The real difference is that the raw, chopped vegetables in coleslaw are primarily cabbage: Napa, red, savoy, or bok choy. Slaw without the cole can feature any crunchy veggie in place of cabbage, including chopped or shredded broccoli, carrots, snow peas, jicama, and more.
What is the difference between cole slaw and cabbage salad?
The main difference between coleslaw and salad is that coleslaw always contains shredded cabbage, whereas salads do not necessarily contain cabbage. Salad is a mixture of raw or cooked vegetables. There are many types of salads, and coleslaw is one type of salad.
What is cole slaw made of?
Coleslaw (from the Dutch term koolsla meaning 'cabbage salad'), also known as cole slaw, or simply as slaw, is a side dish consisting primarily of finely shredded raw cabbage with a salad dressing or condiment, commonly either vinaigrette or mayonnaise.
Does Cracker Barrel have coleslaw?
We all have our favorite place to enjoy certain dishes like coleslaw. And some love KFC coleslaw but our favorite is Cracker Barrel coleslaw.
Why is it called cole slaw?
Coleslaw is the correct spelling for the cabbage-based side salad often served alongside barbecue. It is sometimes mistaken as "cold slaw" as it is usually served cold (and early records use this term), but the word derives from the Dutch koolsla, with cole referring to cole crops such as cabbage.
Is eating coleslaw good for you?
Yes, coleslaw can be healthy! The base of coleslaw is shredded vegetables (traditionally cabbage), so inherently coleslaw is vitamin- and fiber-packed and good for you.
What does coleslaw taste like?
I grew up eating my mother's cole slaw, and it tastes like it's based more on vinegar than sugar. Every other recipe I've tasted, though, was sweet, which makes me wonder. It tastes however you want it to taste. I like a vinegar-y slaw with little or no mayo personally, but a lot of people like a sweet, gloopy slaw.
What does coleslaw stand for?
cabbage salad
In fact, the term coleslaw originates from the Dutch expression koosla, which means "cabbage salad." Recipes similar to coleslaw have been found and used in American homes from as early as 1770. However, one of the most pivotal moments in the history of coleslaw was the creation of mayonnaise in the 18th century.