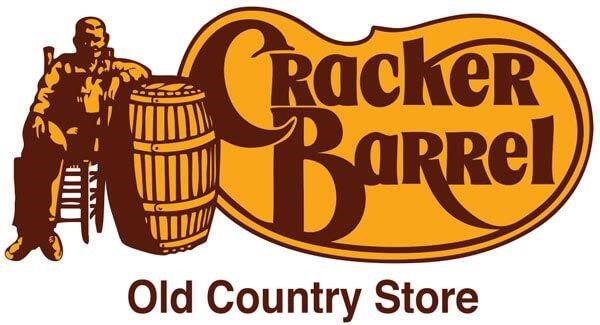 Nutrition facts and Weight Watchers points for Barrel-Cut Sugar Ham from Cracker Barrel.
Cracker Barrel Barrel-Cut Sugar Ham

Calories


There are 1021 calories in Barrel-Cut Sugar Ham.

Barrel-Cut Sugar Ham

Nutrition Facts

Serving Size
1 order

Calories

1021
Calories From Fat
495
Amount Per Serving
% Daily Value*

Total Fat

55g
85%
Saturated Fat
17g
85%
Trans Fat
0g
 

Cholesterol

340mg
113%

Sodium

5450mg
227%

Total Carbohydrates

7g
2%
Dietary Fiber
0g
0%
Sugars
7g
 

Protein

109g
218%

Vitamin A

 
?

Vitamin C

 
?

Calcium

 
?

Iron

 
?
*All percent daily value figures are based on a 2,000 calorie diet.
Nutritional information source: Cracker Barrel
Cracker Barrel Barrel-Cut Sugar Ham

Allergens

We are working on getting the allergen information for this item.
Cracker Barrel Barrel-Cut Sugar Ham

Ingredients

We are working on getting the ingredients for this item.
What is the difference between sugar cured ham and country ham at Cracker Barrel?
Cracker Barrel's sugar cured ham is slow cooked and lightly smoked, giving it a subtler flavor and a sweet touch that balances the naturally salty meat. Though the savory nature of ham is still present, curing it with sugar can be much gentler on the palate.
What is sugar ham?
A ham that is wet or dry cured where sugar is at least ½ of the sweetening ingredient used in the curing mix.
Is sugar cured ham salty?
Warning: This ham product uses salt in curing, thus it is salty to taste.
What kind of ham does Cracker Barrel have?
Our traditional Country Ham is hand-rubbed with a special curing mixture, put up to age and flavor out, and then gently smoked with real hickory. Each cooked ham weighs between 9.5 and 11.5 lbs. and comes cooked and spiral sliced along with a package of complimentary honey glaze.
Which is better country ham or sugar cured ham?
Quote from Youtube:: And there's country hams are cured with salt and sugar or some other sweet ingredient. Like maple sugar or molasses or something like that but it's all typically dryer ingredients.

What is sugar cured?
Sugar curing is a method of preserving pork that also imparts a sweet flavor to the meat. A traditional sugar cure uses light or dark brown sugar, but you can also try other types, such as maple sugar, for a different flavor.
What is in sugar cured ham?
Cured with: water, seasoning (salt, cane sugar, maple sugar, brown sugar, sodium nitrite), sugar, monosodium glutamate, spice extractives, sodium erythorbate.
How do you cook sugar cured ham?
Place the ham in a large pot and cover with water. Bring water to boil, reduce heat and simmer for 20-25 minutes per pound or until the internal temperature reaches 160° using a meat thermometer.