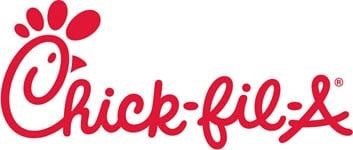 Nutrition facts and Weight Watchers points for Waffle Potato Chips from Chick-fil-A.
Chick-fil-A Waffle Potato Chips

Calories


There are 220 calories in Waffle Potato Chips.

Waffle Potato Chips

Nutrition Facts

Serving Size
1 bag of chips

Calories

220
Calories From Fat
117
Amount Per Serving
% Daily Value*

Total Fat

13g
20%
Saturated Fat
3.5g
18%
Trans Fat
0g
 

Cholesterol

0mg
0%

Sodium

250mg
10%

Total Carbohydrates

25g
8%
Dietary Fiber
2g
8%
Sugars
0g
 

Protein

3g
6%

Vitamin A

 
?

Vitamin C

 
?

Calcium

 
?

Iron

 
?
*All percent daily value figures are based on a 2,000 calorie diet.
Nutritional information source: Chick-fil-A
Chick-fil-A Waffle Potato Chips

Allergens

Does Not Contain* egg fish gluten milk MSG mustard peanuts sesame shellfish soy tree nuts wheatUnknown glutamates nitrates seeds sulfites

Allergy Information: Chick-fil-A Waffle Potato Chips does not contain egg, fish, gluten, milk, MSG, mustard, peanuts, sesame, shellfish, soy, tree nuts or wheat.*

* Please keep in mind that most fast food restaurants cannot guarantee that any product is free of allergens as they use shared equipment for prepping foods.
Chick-fil-A Waffle Potato Chips

Ingredients

Waffle Potato Chip potatoes, vegetable oil (one or more of the following: corn, cottonseed, soybean, sunflower), sea salt.




What are waffle potato chips?
It's a potato chip made with a unique double-sliced waffle cut that's almost like eating two chips at once.
Are Chick-fil-A waffle fries real potatoes?
The Waffle Fries are made from potatoes grown by a family-owned business in Washington State, along the Columbia River Basin. The Johnson family has grown potatoes since 1906, which are served across the country in Chick-fil-A restaurants as waffle fries and hash browns.
How are Chick-fil-A waffle chips made?
Quote from Youtube:: And dipped in canola.

What does Chick-fil-A fry their waffle fries in?
Waffle-cut potatoes cooked in canola oil until crispy outside and tender inside.
Are Chick-fil-A waffle chips healthy?
"Don't be afraid of the fries. These contain only 280 mg of sodium and can be a great option for those looking to maintain a gluten-free lifestyle," said Mancella. "The waffle fries contain only 2 grams of saturated fat and 0 grams of trans fat." Visit INSIDER's homepage for more.
How do you make waffle chips?
Directions. Cut potatoes into 1/4-inch-thick slices with a waffle cutter. Pour vegetable oil to a depth of 4 inches in a Dutch oven, and heat to 325°. Fry potato strips, in batches, until lightly golden, but not brown, 4 to 5 minutes per batch.
Are Chick-fil-A potato chips healthy?
Chips and puffs generally have little nutritional value for the amount of fat and sodium they carry.
Are Chick-fil-A waffle chips vegan?
And last but not least, the super-sidekick to every Chick-fil-A order, the crowd favorite for three decades, the crispy, savory #cheatday treat… yes, our Waffle Potato Fries® are vegan-friendly!