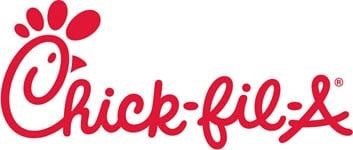 Nutrition facts and Weight Watchers points for Grilled Chicken Sandwich from Chick-fil-A.
Chick-fil-A Grilled Chicken Sandwich

Calories


There are 320 calories in Grilled Chicken Sandwich.

Grilled Chicken Sandwich

Nutrition Facts

Serving Size
1 sandwich

Calories

320
Calories From Fat
54
Amount Per Serving
% Daily Value*

Total Fat

6g
9%
Saturated Fat
1g
5%
Trans Fat
0.0g
 

Cholesterol

70mg
23%

Sodium

680mg
28%

Total Carbohydrates

41g
14%
Dietary Fiber
4g
16%
Sugars
9g
 

Protein

28g
56%

Vitamin A

 
?

Vitamin C

 
?

Calcium

 
?

Iron

 
?
*All percent daily value figures are based on a 2,000 calorie diet.
Nutritional information source: Chick-fil-A
Chick-fil-A Grilled Chicken Sandwich

Allergens

Contains gluten wheatDoes Not Contain* egg fish milk peanuts shellfish soy tree nutsUnknown glutamates MSG mustard nitrates seeds sesame sulfites

Allergy Information: a Chick-fil-A Grilled Chicken Sandwich contains gluten and wheat. a Chick-fil-A Grilled Chicken Sandwich does not contain egg, fish, milk, peanuts, shellfish, soy or tree nuts.*

* Please keep in mind that most fast food restaurants cannot guarantee that any product is free of allergens as they use shared equipment for prepping foods.
Chick-fil-A Grilled Chicken Sandwich

Ingredients

Chicken (boneless skinless chicken breast, water, apple cider vinegar, soybean oil, modified corn starch, salt, yeast extract, sugar, chicken breast meat, chicken broth, dehydrated onion, dehydrated garlic, sea salt, cane molasses, spices, chicken fat, natural flavor [including smoke], lemon peel, red bell pepper, paprika, lemon juice concentrate, parsley and vinegar solids, xanthan gum, and calcium disodium EDTA [to protect quality]), brioche bun (water, enriched flour [wheat flour, malted barley flour, niacin, reduced iron, thiamine mononitrate, riboflavin, folic acid], grain blend [whole wheat flour, whole grain yellow corn flour, organic whole grain oat flour, whole grain barley flour, whole grain triticale flour, whole grain rye flour], sugar, yeast, soybean oil, honey, wheat gluten, contains less than 2% of each of the following: wheat bran, salt, rolled oats, cultured wheat flour blend [wheat flour, cultured wheat flour], dextrose, guar gum, yellow corn flour, vegetable and grain protein blend [pea, potato, rice], maltodextrin, wheat flour, organic corn starch, enzymes, sunflower oil and canola oil, medium chain triglycerides, organic rice concentrate, natural flavors, calcium sulfate, monoglycerides, wheat starch, crushed wheat, vinegar, propionic acid, phosphoric acid, modified food starch, turmeric color, gum arabic, corn starch, paprika color, ascorbic acid added as a dough conditioner), tomatoes, green leaf lettuce.




What does Chick-fil-A Grilled Chicken Sandwich have?
A lemon-herb marinated boneless breast of chicken, grilled for a tender and juicy backyard-smokey taste, served on a toasted multigrain brioche bun with Colby Jack cheese, applewood smoked bacon, green leaf lettuce and tomato. Pairs well with Honey Roasted BBQ Sauce.
Is the Chick-fil-A Grilled Chicken Sandwich healthy?
Grilled Chicken Sandwich
Why It's Healthy: At 320 calories and 6 grams of fat, the Grilled Chicken Sandwich is the healthiest sandwich available at Chick-fil-A. Not many fast food sandwiches come in at less than 400 calories, especially not ones as delicious as the Grilled Chicken Sandwich at Chick-fil-A.
Is Chick-fil-A grilled chicken real chicken?
4. It's real chicken! The grilled nuggets are made of real, fresh chicken breast, like you'd buy in the grocery store. Chick-fil-A team members prepare the bite-sized chicken in the restaurant kitchens every day.
Is Chick-fil-A grilled chicken better than fried?
The brand offers Chicken Nuggets, Grilled Nuggets, and Chick-n-Strips. The strips and regular nuggets are breaded and fried. The grilled and fried options are about equal in terms of protein content.
Does Chick-fil-A grilled chicken have sugar?
And it's not just the breaded chicken that has sugar in it, which makes sense given that breading adds carbohydrates to the food you're eating. It's Chick-fil-A's grilled chicken that includes sugar listed as an ingredient in the chicken.
How many calories are in a grilled Chick-fil-A sandwich?
If you must have Chick-fil-A's signature sauce, consider compromising and getting the grilled chicken sandwich. It has 310 calories, 6 grams of fat, 820 milligrams of sodium and 29 grams of protein.
Is Chick-fil-A grilled sandwich actually grilled?
Chick-fil-A wanted to serve a grilled chicken breast that tastes like it came off a backyard grill, but the technology simply didn't exist at the time. So, Chick-fil-A's engineering team invented it. The patented high-tech grill cooks the chicken quickly and keeps it moist by locking in flavor.
What oil does Chick-fil-A use for grilled chicken?
peanut oil
Every piece of pressure-cooked chicken that comes out of a Chick-fil-A kitchen has been cooked in peanut oil. It's an ingredient that Chick-fil-A founder Truett Cathy vouched for ever since he invented his famed Chick-fil-A® Chicken Sandwich, says Worrell.