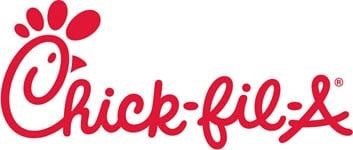 Nutrition facts and Weight Watchers points for Garden Herb Ranch Dressing from Chick-fil-A.
Chick-fil-A Garden Herb Ranch Dressing

Calories


There are 280 calories in Garden Herb Ranch Dressing.

Garden Herb Ranch Dressing

Nutrition Facts

Serving Size
1 packet

Calories

280
Calories From Fat
261
Amount Per Serving
% Daily Value*

Total Fat

29g
45%
Saturated Fat
5g
25%
Trans Fat
0g
 

Cholesterol

25mg
8%

Sodium

450mg
19%

Total Carbohydrates

2g
1%
Dietary Fiber
0g
0%
Sugars
1g
 

Protein

1g
2%

Vitamin A

 
?

Vitamin C

 
?

Calcium

 
?

Iron

 
?
*All percent daily value figures are based on a 2,000 calorie diet.
Nutritional information source: Chick-fil-A
Chick-fil-A Garden Herb Ranch Dressing

Allergens

Contains egg milkDoes Not Contain* fish peanuts shellfish soy tree nuts wheatUnknown glutamates gluten MSG mustard nitrates seeds sesame sulfites

Allergy Information: a Chick-fil-A Garden Herb Ranch Dressing contains egg and milk. a Chick-fil-A Garden Herb Ranch Dressing does not contain fish, peanuts, shellfish, soy, tree nuts or wheat.*

* Please keep in mind that most fast food restaurants cannot guarantee that any product is free of allergens as they use shared equipment for prepping foods.
Chick-fil-A Garden Herb Ranch Dressing

Ingredients

We are working on getting the ingredients for this item.




How do you make Chick-fil-A garden herb ranch?

Quote from Youtube:: One cup of buttermilk. Half a cup of sour cream. Two and a half tablespoons of apple cider vinegar one and a half tablespoons of fresh scallions. Two teaspoons of fresh garlic.

How do you make herb garden ranch dressing?
ingredients
1⁄2 teaspoon dry mustard.
1⁄4 teaspoon cold water.
2 3⁄4 cups reduced-fat mayonnaise (Kraft preferred)
1 cup buttermilk.
7 tablespoons reduced-fat sour cream (Cabot Light preferred)
2 1⁄2 tablespoons apple cider vinegar.
1 1⁄2 tablespoons scallions, thinly sliced (greens and whites)
2 teaspoons garlic, minced.
What is the healthiest salad dressing at Chick-fil-A?
Of the two recommended dressing options, the Light Balsamic Vinaigrette is the lower-calorie, lower-sodium choice for dressings, versus the Zesty Apple Cider Vinaigrette.
How many calories in garden herb ranch dressing at Chick-fil-A?
Chick-fil-A garden herb ranch salad dressing (1 package) contains 2.2g total carbs, 2.2g net carbs, 29.2g fat, 1.4g protein, and 273 calories.
What brand of ranch dressing does Chick-fil-A use?
8oz Garden Herb Ranch Sauce.
What is Chick-fil-A ranch made of?
A creamy buttermilk ranch sauce with savory garlic, onion and herb flavors.
Is Chick-fil-A avocado lime ranch healthy?
This salad is so unhealthy you might as well get a sandwich

The Avocado Lime Ranch Dressing is also particularly bad for you. Made primarily of soybean oil, this creamy dressing alone contains 310 of the salad's 740 calories, which is about the same amount as is in the Chick-fil-A Grilled Chicken Sandwich.
Can I lose weight eating Chick-fil-A?
Dietician Jessica Pearl told Complex that weight loss through Chick-fil-A is possible when, like Ward, you combine it with exercise and healthy habits. She recommends the grilled nuggets, grilled chicken sandwich, Greek yogurt parfait, fruit cup, chicken breast soup, side salad, and superfood side.