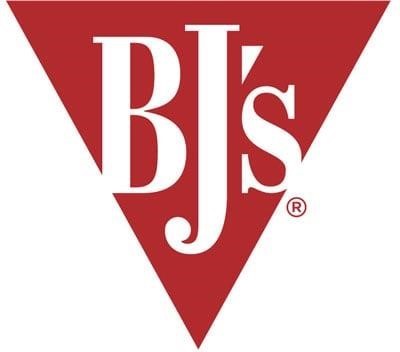 Nutrition facts and Weight Watchers points for Loaded Nachos With Pirahna Pale Ale Chili from BJ's.
BJ's Loaded Nachos With Pirahna Pale Ale Chili

Calories


There are 2760 calories in Loaded Nachos With Pirahna Pale Ale Chili.

Loaded Nachos With Pirahna Pale Ale Chili

Nutrition Facts

Serving Size
1 Serving

Calories

2760
Calories From Fat
1476
Amount Per Serving
% Daily Value*

Total Fat

164g
252%
Saturated Fat
90g
450%
Trans Fat
1g
 

Cholesterol

441mg
147%

Sodium

5631mg
235%

Total Carbohydrates

193g
64%
Dietary Fiber
30g
120%
Sugars
42g
 

Protein

130g
260%

Vitamin A

 
?

Vitamin C

 
?

Calcium

 
?

Iron

 
?
*All percent daily value figures are based on a 2,000 calorie diet.
Nutritional information source: BJ's
BJ's Loaded Nachos With Pirahna Pale Ale Chili

Allergens

We are working on getting the allergen information for this item.
BJ's Loaded Nachos With Pirahna Pale Ale Chili

Ingredients

We are working on getting the ingredients for this item.
How do you make loaded nachos at BJ's?
Public Recipe Share
1 Yellow Onion, thinly sliced.
2 Tbsp. Wesson Vegetable Oil.
8 Harvestland Purely All-Natural Grilled Chicken Breast Strips , defrosted.
Salt and Black Pepper, to taste.
1 cup Sabra Medium Salsa.
2/3 (18 oz.) bag Tostitos Tortilla Chips.
1 cup Wellsley Farms Shredded Mexican Cheese.
1 Tomato, diced.
What sauce is served with fish and chips BJS?
There's something incredibly enticing about this combination of juicy fish and flaky batter. Of course, it wouldn't be fish and chips without the chips, so we add perfectly-cooked french fries. To finish things off, you'll get housemade tartar sauce for a tangy dip.
What is BJ's EnLIGHTened?
At BJ's Restaurant & Brewhouse, we define our EnLIGHTened menu by putting the right ingredients in meals that stand apart. We believe it's worth going a little farther to get the right ingredients including hand-cut salmon fresh from the Atlantic, and line-caught Ahi from the South Pacific.
What does BJ's Restaurant stand for?
"BJ" stands for Beverly Jean, the daughter of the first president of the company.
What is Piranha Pale Ale Chili?
Menu Description: "Chili made with select cuts of tender pork and beef, pinto beans, Piranha Pale Ale and topped with melted jack and Cheddar cheeses, sour cream and green onions." There's nothing that warms the soul like a hot bowl of spicy chili.
What is on top of nachos?
Pico de gallo (store bought or fresh), guacamole, sour cream, sliced jalapeños, diced onions and tomatoes, and fresh cilantro are classic fresh nacho toppings to sprinkle over top.
What does enlighten mean on a menu?
The EnLIGHTened menu includes whole foods and superfoods that are dense in nutrients and loaded with vegetables and grains. Initially introduced in May 2011, the EnLIGHTened menu continues to grow in breadth and popularity.
What can I eat at BJ's on Weight Watchers?
Appetizers
FreeStyle Points
SmartPoints
Spinach Stuffed Mushrooms
11
11
A BJ's Spinach Stuffed Mushrooms contains 11 Weight Watchers Freestyle Points, 11 WW SmartPoints and 8 WW PointsPlus. View Nutrition/Allergens
Sriracha Queso Dip
36
36