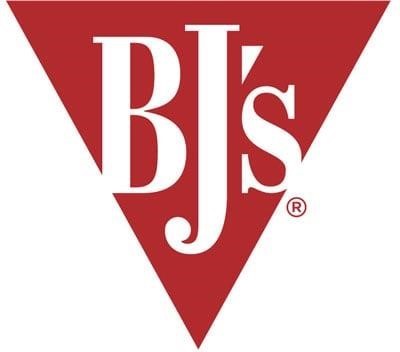 Nutrition facts and Weight Watchers points for Brewhouse Margarita from BJ's.
BJ's Brewhouse Margarita

Calories


There are 170 calories in Brewhouse Margarita.

Brewhouse Margarita

Nutrition Facts

Serving Size
1 Serving

Calories

170
Calories From Fat
Amount Per Serving
% Daily Value*

Total Fat

0g
0%
Saturated Fat
0g
0%
Trans Fat
0g
 

Cholesterol

0mg
0%

Sodium

14mg
1%

Total Carbohydrates

15g
5%
Dietary Fiber
0g
0%
Sugars
14g
 

Protein

0g
0%

Vitamin A

 
?

Vitamin C

 
?

Calcium

 
?

Iron

 
?
*All percent daily value figures are based on a 2,000 calorie diet.
Nutritional information source: BJ's
BJ's Brewhouse Margarita

Allergens

We are working on getting the allergen information for this item.
BJ's Brewhouse Margarita

Ingredients

We are working on getting the ingredients for this item.
What does BJ Brewhouse stand for?
BJ stands for BEST JOINT – BJ's Restaurant & Brewhouse

United States.
What is BJ's EnLIGHTened?
At BJ's Restaurant & Brewhouse, we define our EnLIGHTened menu by putting the right ingredients in meals that stand apart. We believe it's worth going a little farther to get the right ingredients including hand-cut salmon fresh from the Atlantic, and line-caught Ahi from the South Pacific.
What is BJ's signature dish?
Enjoy BJ's Signature Deep Dish Pizza Today

Our dough is double-proofed, which means it rises twice for a savory taste and light texture that will leave your taste buds begging for more. If you're a pizza purist, our Pepperoni Extreme Deep Dish Pizza is the one for you.
What kind of pizza is BJ's best known for?
Deep Dish Pizza
Discover BJ's Favorite Deep Dish Pizza

A spin on the classic supreme pizza, it's generously topped with our delicious housemade meatballs, savory pepperoni, italian sausage, mushrooms, green bell peppers, black olives, onions and seasoned tomatoes.
Why is it called BJ Restaurant?
"BJ" stands for Beverly Jean, the daughter of the first president of the company.
Why is it called BJS?
The company's name was derived from the initials of Beverly Jean Weich, the daughter of Mervyn Weich, the president of the new company.
What is tavern cut?
The BJ's Brewhouse Classic Tavern-Cut Pizza features delicious pepperoni, mushrooms and italian sausage, the perfect trifecta of pizza toppings. It's a succulent Chicago pizza on thin crust for that extra crunch.
Does BJ's have calzones?
Perfect as an after-school snack, parties, or just meals at home, this calzone is a delicious part of any meal. Product Warnings and Restrictions: Contains wheat and milk.

Return Shipping Costs.
| Model Number | 1280 |
| --- | --- |
| Low Sodium | No |
| Organic | No |
| Sugar Free | No |
| Vegan | No |