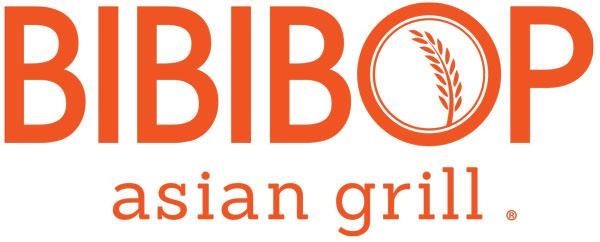 Nutrition facts and Weight Watchers points for Potatoes from Bibibop.
Bibibop Potatoes

Calories


There are 60 calories in Potatoes.

Potatoes

Nutrition Facts

Serving Size
?

Calories

60
Calories From Fat
15
Amount Per Serving
% Daily Value*

Total Fat

2g
3%
Saturated Fat
0g
0%
Trans Fat
0g
 

Cholesterol

0mg
0%

Sodium

110mg
5%

Total Carbohydrates

9g
3%
Dietary Fiber
1g
4%
Sugars
0g
 

Protein

1g
2%

Vitamin A

 
?

Vitamin C

 
?

Calcium

 
?

Iron

 
?
*All percent daily value figures are based on a 2,000 calorie diet.
Nutritional information source: Bibibop
Bibibop Potatoes

Allergens

We are working on getting the allergen information for this item.
Bibibop Potatoes

Ingredients

We are working on getting the ingredients for this item.
Is Bibibop owned by Chipotle?
Bibibop is owned by Shin's Gosh Enterprises Inc., also the owner of Charleys Philly Steaks, which has more than 550 sites worldwide. ShopHouse, started by Chipotle Mexican Grill Inc. (NYSE:CMG) in 2011, sold noodle and rice bowls inspired by Malaysian, Thai and Vietnamese cuisines.
What is Bibibop corn?
INGREDIENTS: Soy Sauce (Water, Soybeans, Salt, Alcohol), Soybean Oil, Water, Sugar, Corn Syrup, Rice Vinegar, Ginger, Distilled Vinegar, Garlic, Xanthan Gum, Salt, Garlic*, Onion*, Potassium Sorbate and Sodium Benzoate Added as Preservatives, Sesame Seeds, Calcium Disodium EDTA Added to Protect Flavor.
What is Bibibop sweet potato noodles?
Filled with dangemyeon, a glass noodle made of sweet potato starch, and fresh vegetables, Japchae is naturally gluten free and a treat for the eyes and mouth.
What type of food is Bibibop?
BIBIBOP is all about Well B•ing. We serve healthy, affordable Asian food because we really care. We serve real, unprocessed, high quality food because we believe that well-being can start with a good meal.
Why is Bibibop rice purple?
-Purple rice is our white steamed with black rice. When you steam the two together the black rice naturally dyes into the white rice and makes it purple. There is no artificially coloring or flavoring involved! -Black rice is also good for you!
Why is it called Bibibop?
The name BiBiBop is an Americanization of the Korean word bibimbap, meaning mixed rice, and that's exactly what the restaurant will be doling out. Customers get three choices — tortilla wrap, salad or bowl — and move down the line adding ingredients.
Does BIBIBOP have cauliflower Rice?
Along with great taste, BIBIBOP's new Gluten Free and Vegan Cauliflower Rice is an excellent source of Fiber and vitamins C, B6, and K. With only 70 calories and 4 Net Carbs per each $1 serving, Cauliflower Rice can boost the metabolism, brain, and overall well-being without breaking a diet or wallet.
What are the toppings at BIBIBOP?
WARM TOPPINGS: Bean Sprouts, Black Beans, Potatoes. PROTEINS: Antibiotic-Free Chicken, Antibiotic-Free Spicy Chicken, USDA Choice Steak, Organic Tofu. COLD TOPPINGS: Carrots, Cheese, Corn, Cucumbers, Eggs, Moochae, Sesame Kale, Red Cabbage, Romaine Lettuce. SAUCES: Yum Yum, Sesame Ginger, Cucumber Wasabi, Spicy …