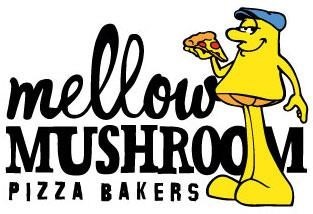 Nutrition facts and Weight Watchers points for Tomato Bisque from Mellow Mushroom.
Mellow Mushroom Tomato Bisque

Calories


There are 290 calories in Tomato Bisque.

Tomato Bisque

Nutrition Facts

Serving Size
1 Order

Calories

290
Calories From Fat
70
Amount Per Serving
% Daily Value*

Total Fat

22g
34%
Saturated Fat
12g
60%
Trans Fat
0g
 

Cholesterol

55mg
18%

Sodium

1200mg
50%

Total Carbohydrates

18g
6%
Dietary Fiber
1g
4%
Sugars
10g
 

Protein

8g
16%

Vitamin A

 
?

Vitamin C

 
?

Calcium

 
?

Iron

 
?
*All percent daily value figures are based on a 2,000 calorie diet.
Nutritional information source: Mellow Mushroom
Mellow Mushroom Tomato Bisque

Allergens

Contains milk soy wheatDoes Not Contain* egg fish peanuts shellfish tree nutsUnknown glutamates gluten MSG mustard nitrates seeds sesame sulfites

Allergy Information: a Mellow Mushroom Tomato Bisque contains milk, soy and wheat. a Mellow Mushroom Tomato Bisque does not contain egg, fish, peanuts, shellfish or tree nuts.*

* Please keep in mind that most fast food restaurants cannot guarantee that any product is free of allergens as they use shared equipment for prepping foods.
Mellow Mushroom Tomato Bisque

Ingredients

We are working on getting the ingredients for this item.




How many calories are in a slice of Mellow Mushroom pizza?
There are 331 calories in a Medium Slice Cheese Pizza from Mellow Mushroom.
What is Mellow Mushroom gluten free crust made of?
The new gluten-free pizza doesn't have bean flour in it; it's made with Smart Flour. Smart Flour is a gluten-free flour blend that contains tapioca flour, sorghum flour, amaranth flour and teff flour.
Does Mellow Mushroom pizza have eggs?
Our spring water crust is unique and flavorful, and all our pies are made with high quality, fresh ingredients. Our philosophy is to elevate the dining experience with a higher order of pizza. Mellow out… A gluten free, diary free, egg free pizza!
How many carbs are in a Mellow Mushroom gluten free pizza?
Mellow Mushroom Gluten Free Crust Nutrition Facts
Serving Size
1 Slice
Total Carbohydrates
13g
4%
Dietary Fiber
0g
0%
Sugars
0g
Protein
0g
0%
How many calories should I eat a day?
Though it differs depending on age and activity level, adult males generally require 2,000-3000 calories per day to maintain weight while adult females need around 1,600-2,400 according to the U.S Department of Health.
How many calories are in Mellow Mushroom pretzel bites?
1090 calories
Mellow Mushroom Pretzel Bites Calories
There are 1090 calories in Pretzel Bites from Mellow Mushroom.
What is Mellow Mushroom dough made of?
Our Dough. We source the best possible ingredients to create our signature Mellow dough. This means the finest variety of high protein, unbromated unbleached wheat flour, Appalachian spring water and no refined white sugar. We take pride in baking the best quality pizza dough for all our pies, pretzels, and calzones.
Is Mellow Mushroom pizza crust vegan?
The new vegan menu specifies that "our pizza and calzone dough is vegan. Ask for no butter or Parmesan on your crust and substitute Daiya cheese for mozzarella." Readers may note that the pretzels are made of the same dough as the pizzas and calzones. Diners should request no butter or Parmesan.