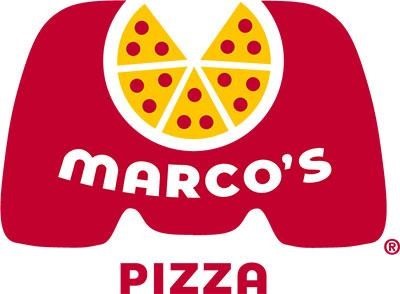 Nutrition facts and Weight Watchers points for Chicken Dippers from Marco's Pizza.
Marco's Pizza Chicken Dippers

Calories


There are 57 calories in Chicken Dippers.

Chicken Dippers

Nutrition Facts

Serving Size
1 Piece

Calories

57
Calories From Fat
21
Amount Per Serving
% Daily Value*

Total Fat

2.3g
4%
Saturated Fat
0.4g
2%
Trans Fat
0g
 

Cholesterol

11mg
4%

Sodium

196mg
8%

Total Carbohydrates

4g
1%
Dietary Fiber
0g
0%
Sugars
0g
 

Protein

5g
10%

Vitamin A

 
?

Vitamin C

 
?

Calcium

 
?

Iron

 
?
*All percent daily value figures are based on a 2,000 calorie diet.
Nutritional information source: Marco's Pizza
Marco's Pizza Chicken Dippers

Allergens

Contains soy wheatDoes Not Contain* egg fish milk peanuts shellfish tree nutsUnknown glutamates gluten MSG mustard nitrates seeds sesame sulfites

Allergy Information: Marco's Pizza Chicken Dippers contain soy and wheat. Marco's Pizza Chicken Dippers does not contain egg, fish, milk, peanuts, shellfish or tree nuts.*

* Please keep in mind that most fast food restaurants cannot guarantee that any product is free of allergens as they use shared equipment for prepping foods.
Marco's Pizza Chicken Dippers

Ingredients

Chicken Dipper: Boneless Chicken Breast Meat with Rib Meat, Water, Seasoning [Chicken Broth Powder (Chicken Broth, Salt, Flavorings)], Salt, Modified Food Starch, Yeast Extract, Salt, Sodium Phosphates, Soy Protein Concentrate. Breaded with Wheat Flour, Water, Bleached Wheat Flour, Spices, Salt, Garlic Powder, Spice, Wheat Gluten, Modified Corn Starch, Dried Garlic, Soybean Oil (Anti-Dusting Agent), Natural Flavors [Spice Extractives including Celery Seed], Modified Food Starch, Dextrose, Oleoresin of Parika, Xanthan Gum, Annatto, Natural Extractives of Annatto, and Vegetable Oil
What are chicken dippers at Marco's pizza?
Tender, boneless chicken. Dip 'em, dunk 'em or just eat them. Choice of dipping sauce: Jalapeno ranch, sweet red chili pepper, bbq, ranch or buffalo.
Are Marcos chicken dippers good?
The Chicken Dippers at Marco's ranked alongside fast-food nuggets. The baked wings had good flavor, but they didn't travel well. The meatballs compared unfavorably to a frozen store brand from a discount grocer, and the pizza sauce had a tang that suggested overreliance on tomato paste.
How many calories is the chicken dippers at Marcos?
60 calories
There are 60 calories in 1 dipper of Marco's Pizza Chicken Dippers. * The % Daily Value (DV) tells you how much a nutrient in a serving of food contributes to a daily diet. 2,000 calories a day is used for general nutrition advice.
What is on Marcos buffalo chicken pizza?
The Buffalo Chicken Pizza features Buffalo sauce and five fresh cheeses topped with grilled all-white meat chicken and freshly sliced red onions on the brand's Original Crust. The pizza is served with your choice of ranch or blue cheese dipping sauce on the side.
Do Chicken Dippers contain milk?
Chicken Breast (50%), Water, Rapeseed Oil, Fortified WHEAT Flour (WHEAT, Calcium Carbonate, Iron, Niacin, Thiamin) Breadcrumbs (FortifiedWHEAT Flour (WHEAT, Calcium Carbonate, Iron, Niacin, Thiamin), Yeast, Salt), Flour (Maize, Rice), Salt, Cornflour, Raising Agents (E450,E500)#, Palm Oil, Lactose (MILK), WHEAT Starch, …
What is Marcos white sauce?
ITEM #7601. Marco's Aged White Cheese Sauce is a decadent, full-flavored blend of Wisconsin cheeses, including White American and Montamoré ® cheese, fresh cream, and butter. Use it as a pasta sauce, pizza sauce, as a dip, or a creamy base for vanilla dessert sauces.