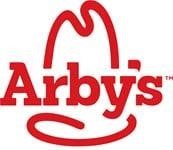 Nutrition facts and Weight Watchers points for Chopped Side Salad from Arby's.
Arby's Chopped Side Salad

Calories


There are 70 calories in Chopped Side Salad.

Chopped Side Salad

Nutrition Facts

Serving Size
1 salad

Calories

70
Calories From Fat
45
Amount Per Serving
% Daily Value*

Total Fat

5g
8%
Saturated Fat
2.5g
13%
Trans Fat
0.0g
 

Cholesterol

15mg
5%

Sodium

100mg
4%

Total Carbohydrates

4g
1%
Dietary Fiber
1g
4%
Sugars
2g
 

Protein

5g
10%

Vitamin A

 
35%

Vitamin C

 
10%

Calcium

 
10%

Iron

 
4%
*All percent daily value figures are based on a 2,000 calorie diet.
Nutritional information source: Arby's
Arby's Chopped Side Salad

Allergens

Contains milkDoes Not Contain* egg fish gluten peanuts shellfish soy tree nuts wheatUnknown glutamates MSG mustard nitrates seeds sesame sulfites

Allergy Information: a Arby's Chopped Side Salad contains milk. a Arby's Chopped Side Salad does not contain egg, fish, gluten, peanuts, shellfish, soy, tree nuts or wheat.*

* Please keep in mind that most fast food restaurants cannot guarantee that any product is free of allergens as they use shared equipment for prepping foods.
Arby's Chopped Side Salad

Ingredients

Cheddar Cheese (Shredded): Cultured Pasteurized Milk, Salt, Enzymes, Artificial Color, Potato Starch and Powdered Cellulose (to prevent caking), Natamycin (natural mold inhibitor). CONTAINS: MILK.


Iceberg Lettuce


Leaf Lettuce


Tomatoes




How much is side salad at Arby's?
Arby's Menu Prices
FOOD
SIZE
PRICE
Side Salad
$1.69
Sides
Waffle Fries
Small
$1.69
Waffle Fries
Medium
$1.99
How many calories in an Arby's side salad?
Arby's Chopped Side Salad Nutrition Facts
Serving Size
1 salad
Calories
70
Calories From Fat
45
Amount Per Serving
% Daily Value*
Total Fat
5g
8%
What is in Arby's salads?
About the Salad
This salad is topped with meat! Not only is it piled with crispy chicken, it has a layer of diced bacon. It also comes with the usual salad stuff like chopped fresh lettuce, diced tomatoes and shredded cheddar cheese.
Does Arby have salad?
Wraps, Salads & More
Choose from a wide variety of delicious sandwiches, wraps, gyros and salads to satisfy your cravings. Market Fresh menu items are freshly-prepared, so you can customize your order with a selection of sauces or other toppings.
What is on the Arby's 2 for $5 menu?
The 2 For $5 "Faves You Crave" Mix and Match menu includes any two of the following items for 5 bucks: Classic Beef 'N Ceddar Sandwich. Classic Regular Roast Beef Sandwich. Crispy Fish Sandwich.
Does Wendy's have side salads?
Crisp lettuce, cheese, tomatoes, and croutons topped with your choice of Renée's Gourmet® Dressing.
What is Arby's farmhouse salad?
But Arby's® Chopped Farmhouse Salad is the exception to the rule. Chopped fresh lettuce topped with roasted turkey and tossed with shredded cheddar cheese, diced tomatoes and diced pepper bacon. Served with the following dressing options: Honey Mustard, Ranch, Light Italian or Balsamic Vinaigrette.
Are Arby's salads healthy?
One of Arby's healthy options is a side salad. The mix of leaf and iceberg lettuce, diced tomato, and shredded cheddar cheese only has 70 calories. The salad makes a much lighter side than any other options, including Arby's curly or regular fries.